The question that makes up the title her may seem like an obvious one! Of course, ground beef is beef that has been ground. But what cut of beef? Are there some cuts that are not used for ground beef and, if so, what are they used for? These are good question if you want to know how to make the best dishes from beef, and there are more benefits to understanding what part of the animal makes the best ground meat.
That's why we're taking the time in this article to talk about the difference between ground beef and something often considered to be ground beef but is actually ground chuck! Let's not confuse you anymore so here we go: what is ground chuck as opposed to ground beef?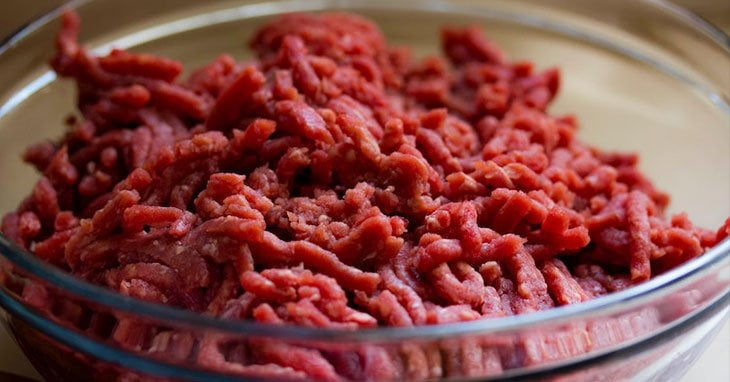 What is Ground Chuck?
So we know that beef comes from cattle, but what is chuck? Let's deal with the great ground chuck vs ground beef debate by first explaining what ground chuck is. In truth there are three types of ground beef: ground chuck, sirloin and round. Chuck is the meat that is usually used to make juicy burgers and that sort of food. Why is this?
Chuck is a cut of meat from around the shoulder of the animal and is quite high in fat content. However, one of the benefits of all types of ground meat is that they are lean. Ground chuck will usually have around 15% fat. This makes it great for burgers and any other grilling dishes. It's also a surprisingly delicious cut of meat, as the fat does add some flavour that is lost in very lean cuts.
Burgers usually have between 20 and 25% fat content which adds to their texture and consistency, as well as the flavour. So, to sum up, chuck is from the shoulder of the animal, is great for burgers and higher in fat than the other types of ground beef. So should you buy it?
Yes, if you are looking for barbeque burgers made buy hand that will spit beautifully on the grill and have all the juice content that a burger should has. Perhaps no if you want to buy the leanest possible ground beef, so let's talk now about the other two types.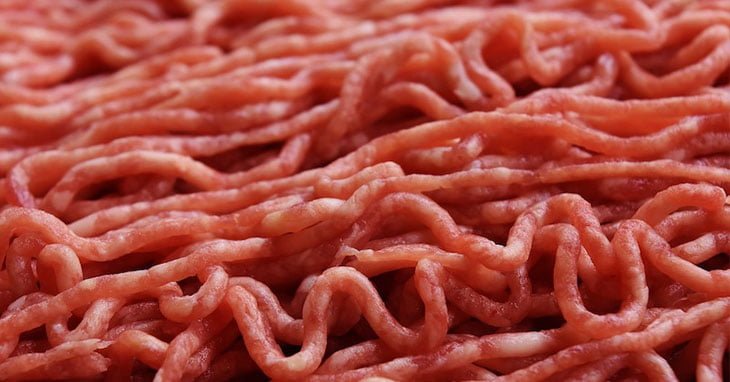 What is Ground Beef?
When browsing ground beef recipes you will not always find a recommendation for the cut of meat required. However, with the exception of burgers and grilling dishes you can usually guess it will be either ground round or ground sirloin, the two which are commonly known as simply 'ground beef'.
As with chuck, the name refers to where on the animal the cut is taken from. In this case the round is the hind quarters of the animal while the sirloin is from the back. The latter is considered by many to be the best meat from cattle and is the leanest. There is little to choose between round or sirloin when ground, as each is suitable for both cordon bleu dishes and great burgers!
Indeed, a god chef will recommend a mix of beef and chuck for the best possible burger results, cutting down slightly on the fat content but not enough to remove the burger style grilling properties and flavour. But it's not all burgers! What else can you do with ground beef? We linked to some great ground beef recipes above, but in the final section we'll check out a few of the other types of dishes you can make with this versatile foodstuff.
What to Do with Ground Beef
While we're talking about beef it's worth remembering there are other types of ground meat that are also used for their low fat content. Poultry such as chicken and turkey can be used to make some wonderful dishes when ground, as can pork and lamb should you wish., So what else can you use ground beef for?
First, for meat pies! Ground beef, onions and seasoning in a lovely pastry makes for a fantastic pie. Serve with new or roast potatoes, vegetables and gravy and you have a delightful and delicious meal.
Ground beef can also be used to make beef patties, a favorite for garden parties and easier to make than burgers and may be the meat basis in many European dishes, especially those from Italy such as Lasagne. The taste of ground beef is something that adds to chilli and can also be used in Goulash and other such dishes. That's the versatility of ground beef, and we recommend it as a mainstay for your freezer at all times.
Whether you buy chuck or beef is up to you, but if you want to make burgers for your friends, this is the way to go for a great get together and some easy yet traditional food.