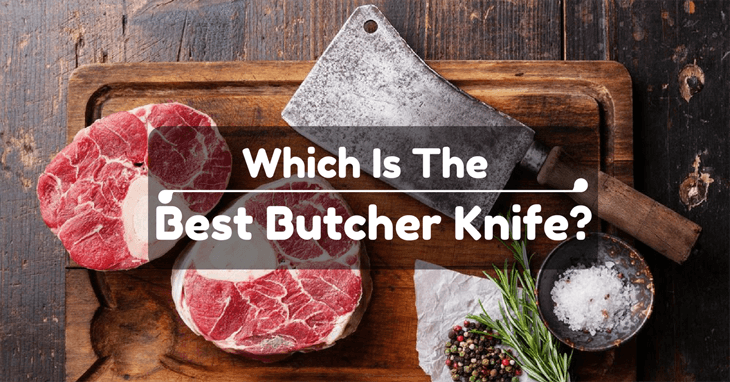 Working in the kitchen with a dull edge is frustrating. Anyone who has spent some time in the kitchen knows about it. And most of us (if not all!), learned that a sharp knife is safer to use! Well, it's true that a sharp knife can potentially cut you deeper (in the case of an accident), but a dull edge is harder to use and pose more risk if it slips your hand!
I know you know, by now that the sharpest and best butcher knife is a great kitchen tool you could rely on. A tool that you can trust your hands with! But, you know what? Before we had the modern butcher knife, you won't believe what those knives look like!
They were a famous equipment of hunters and mountain men and had many different purposes. Butcher knives can be used for chopping onions, to skinning a game animal, and even defending yourself from assailants!
But today, the knife has substantially been reduced in size because it's no longer intended as a weapon! But before you buy yourself a butcher knife, here are something you might want to consider.
Continue reading