2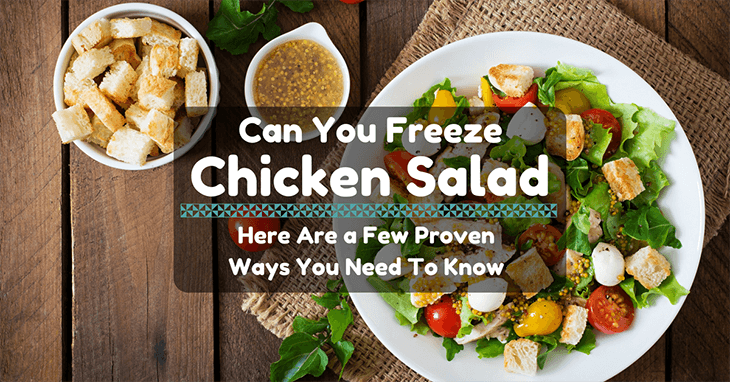 Whenever you prepare for parties and family gatherings, you just can't imagine how it would feel when you run out of food! I can feel you! Everyone doesn't like to run out of food in the middle of the party! But sometimes (or always!), you tend to overestimate the food you serve!
Or maybe, you just love chicken salad so much, but you don't have the time to make it every day. You suddenly got this brilliant idea to make a huge, huge, batch and have it easily available whenever you want to have some! But can you freeze chicken salad? Is it like burgers or soups that you can just throw in the freezer and just reheat the next day?
If you freeze chicken salad, how long will it last? How do I freeze chicken salad? Will I still get a good consistency after thawing it? How do you thaw chicken salad? I believe these are some of the few questions playing in your mind. So, let's see what we can do with that huge pile of chicken salad!​
Continue reading