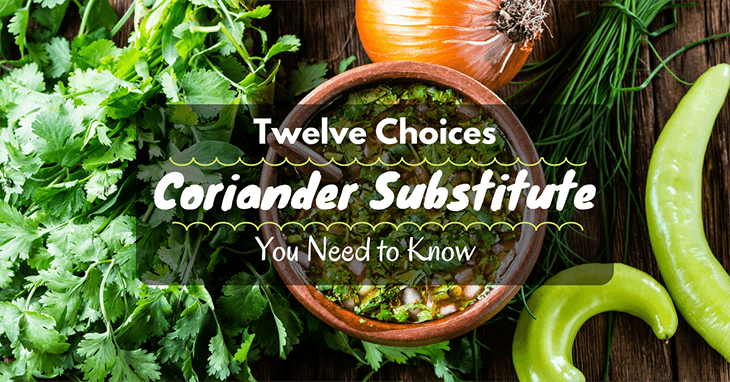 Coriander, also called cilantro, is a popular herb used for garnishes, salads, dips, and much more. If you don't have it at the moment, you could use some coriander substitute in your dishes to copy, if not improve, its taste!
Coriander is a lemony leafy herb that is popular in Mexican cuisine. They are usually chopped and mixed with dips and salads. It has a lemony scent and a refreshing aroma. But some people find it tasting like soap and would prefer it removed from their dish.
Removing an ingredient from a recipe can drastically change the taste of your meal. Why not replace them instead with other herbs with similar taste and hints of coriander? This way, you still get to enjoy the full, yet, a little different flavor of your dish.
Continue reading