A perfect dishwasher can cut out the work more efficiently and help a lot. We use the dishwasher every day, which can be an inconvenience when it stops working. However, sometimes appliances start to wear down, and it needs to be replaced with a new one.
Dishwashers typically last between 10 and 15 years. You can fix most problems with these machines with just one or two parts out of place. If your dishes aren't getting clean, this is the quickest way to know if your dishwasher needs to be repaired.
However, there can be several reasons to replace your dishwasher. You can know these as they show signs of trouble before stopping work. Notice those signs carefully and check if they need repair or replacement.
9 Signs You Need A New Dishwasher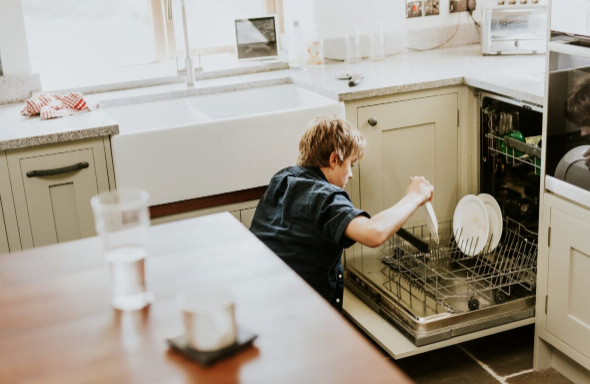 Though the dishwasher was invented in 1850, after about 100 years, they have become more energy-efficient, eco-friendly, and better. After a long stressful day, this can help to do the dishes.
An old dishwasher that is not working well can cause stress. Though there are too many options, choosing the best dishwasher under $300 is a tough task. When replacing with a new one you have to do this job.
Here we've included 9 telltale signs that you need a new dishwasher-
1. Leftover Water At The Bottom Of The Dishwasher
After a wash cycle, open the dishwasher if you see a puddle of water on the floor of the appliance.
If your dishwasher starts to leak, it is a sign that it is in poor condition. This issue occurs when your dishwasher is not draining the water accurately. Make sure that it's not clogged.
If you see a clog, use an u-shape wire to eliminate it. Or even you can check the disposal drain line if there is any problem. If you don't see any physical blockage, the drain can malfunction.
2. Rust And Cracks Inside The Dishwasher
After pulling out the dishwasher, look for any rust in it. You can take a paper towel to wipe out under the dishwasher. Check the paper towel; if there are any flakes of rust, then there will be a leak in your dishwasher.
So check properly and look for rust in every corner. It's a clear hint that you should change your dishwasher. Check if there are any cracks inside the dishwasher. This may happen when you put a sharp object in the dishwasher to clean like a knife.
When they move during the wash cycle, they can cause cracks or deep scratches on your dishwasher. These can lead to leaks in your dishwasher. You should immediately disconnect the water supply and check whether to repair or replace the dishwasher.
3. Dishes Don't Come Out Hot
Dishwashers use a spray of boiling water to clean your dishes, whereas hand-washing needs you to scrub them clean. As a result, it's unlikely that your hands could withstand the water temperature needed to sterilize your dishes thoroughly.
Your plates should still be extremely hot to the touch after your dishwasher has completed its wash cycle. If this isn't the case, the heating coils within the dishwasher may be broken. Those heating elements can be an expensive part to replace in your dishwasher.
4. Water Leaking on the Floor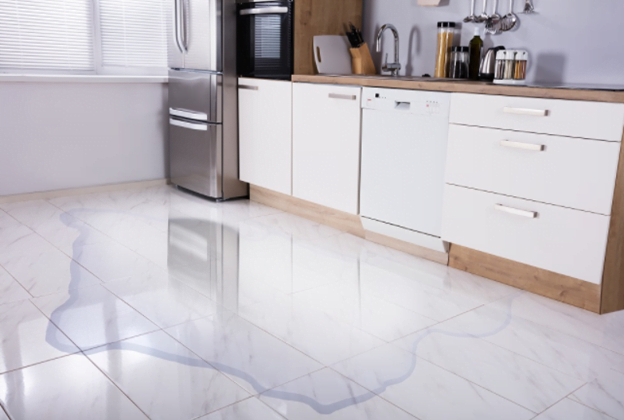 If your dishwasher is old enough, then you can face the problem of leaking water on the floor. This can happen because of the plumbing under the sink.
Remember the dishwasher's age and even if you changed the plumbing recently. A plumber can fix the issue, or you can replace your dishwasher with a new one.
5. Making Unusual Sounds
When your dishwasher is in the rinse mode, it usually makes noises. Turn the dishwasher off and check if the noise comes when the dishes hit one another.
If you don't find any reason why your dishwasher is making a sound, this motor will be the culprit. When this is the reason, repairing or replacing it will be more expensive. Purchasing a new one will be the best option for you.
6. Dishes Are Still Dirty
If your dishes come out of the dishwasher containing food particles, you should think your dishwasher is broken. However, this isn't always the case.
The first thing you should do if your dishwasher isn't cleaning correctly is to examine any food fragments in the filter. The filter is placed in a cylinder at the bottom of the machine. If you don't see any, your following step is to clean your dishwasher thoroughly.
This entails removing the filter and rinsing it in hot, soapy water, as well as cleaning the spray arm, which can become blocked. If nothing is working, it's high time to replace the unit.
7. The Door Of The Dishwasher Will Not Latch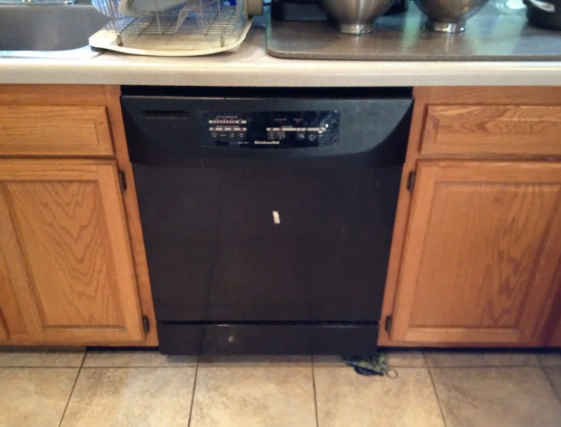 Many dishwashers will not start a cycle unless the door is wholly fastened closed. If you're having difficulties closing your door, they'll fiddle with it until it closes.
In the middle of the cycle, because the door will pop open, it will come to a halt. This increases the risk of water that flows everywhere and the cost of water and energy to fix the problem.
8. Not Energy Efficient
Inefficient dishwashers are likely to be older than ten years. Your water-guzzling dishwasher could be racking up charges on your utility bill month after month.
Ensure that pre-washing your dishes with hot water is the only way to get them clean. Each year, running the dishwasher uses more than 22,000 liters of water.
Dishwashers now on the market utilize just as 2.4 gallons of water every cycle. Look for dishwashers with an energy star rating to ensure that your new appliance is as energy-efficient as possible.
9. Consider The Age Limit
Most dishwashers in the market have a lifespan of about 10 years. When your dishwasher is older than this, it will not work the same.
After serving this long, it's an energy star-certified dishwasher, but it'll not make it as efficient as the new one. You should change your one after this particular time.
Wrapping Up
Here you see the 9 most important signs that indicate you need a new dishwasher for your kitchen. No one wants a malfunctioning dishwasher in their kitchen. It is, therefore, significant to regularly maintain your dishwasher.
When your dishwasher is not working, it could be a significant problem. It's high time to buy a new one but make sure you buy an energy star label dishwasher. A dishwasher of this kind can save 3870 gallons of water throughout its lifetime.