Just like kitchen sinks, faucets are also the most used feature in your home. Everyone uses it multiple times every day. Due to this, they have to be strong and unyielding so that they can function for a long time. However, it doesn't necessarily mean they can compromise their appearance. These little hardware fixtures can be a beautiful addition to any kitchen theme or décor. It is just that you need to select wisely to make sure it serves both purposes. With this, you have to make sure they are comfortable and easy to use. After all, you are going to use it frequently.
There is no shortage of choices in the market in terms of configurations, designs, and finish. As mentioned, it is up to you to find out something that delivers on your expectations without a miss. You can fall back on your inclinations and tastes along with a bit of technical know-how to guide you. In this matter, you can also listen to expert voices. So, let's focus on the choice of material or finish first. Online and offline stores sell bronze, brass, chrome, nickel, stainless steel, and many other options. It can be overwhelming for anyone to decide which one they should pick and why of these varieties.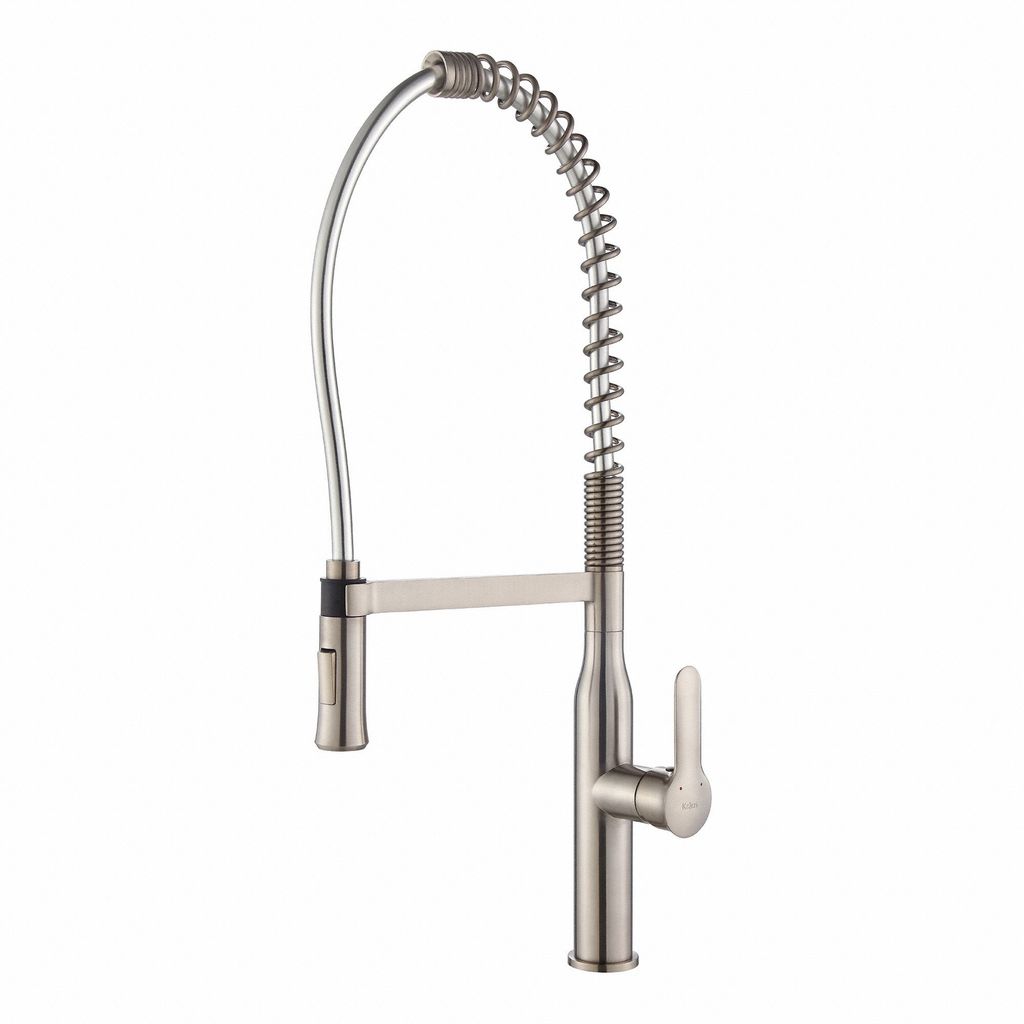 If you don't have much time to spare on this, you can go ahead with a stainless-steel finish. A durable stainless steel kitchen faucet can be a safe buy for many reasons. But let us first quickly explore why it is fine to disregard other options. To begin with brass, one has to be aware that it contains lead and arsenic. These materials can easily leach into the water, which can be harmful to health. The internal surface of the chrome faucet, on the other hand, can lead to dirt and grime buildup, affecting the quality of water and health eventually. But stainless steel can fight muck and grime. It is also easy to maintain. Check out the other positives too of this type of faucet.
Benefits of stainless-steel faucets
Smooth surface
Stainless steel faucets feature sleek interiors and exteriors compared to any brass or chrome finish. Due to this, grime and dirt won't accumulate there even after prolonged use. Plus, these faucets don't feature crevices or pores where bacteria can quickly develop. The inside layers are usually aseptic, due to which the risk of water contamination remains in check. In one single swipe, you can clean the surface of this faucet of fingerprints too to help it look new all the time.
Durability
Compared to chrome, another common choice, a stainless steel faucet tends to show more strength and long-lastingness. It can resist dents and bents even when you knock it with something accidentally. Because it shows so much power, you can make it a part of your kitchen without any tension. Don't worry about the flow of water. It can be suitable even if the water force is strong. It can continue to serve for up to ten years or more despite a high water speed. It means if you have to spend an extra amount to acquire this, you should not worry. Durability and extended use will cover all your costs in the end. It reduces your replacement needs, which again proves to be cost-saving.
Anyway, you must keep one thing in mind it may not be scratch-proof. So, you have to practice a bit of carefulness when using it. If you think it can be cumbersome, then you need to think again. Every model has some pros and cons. But compared to others, this is a little challenge that you need to handle. Some companies can offer significant relief in this area with their products. You can visit their stores and read product details to have awareness.
Rust and corrosion resistance
Of all the metals, stainless steel doesn't corrode quickly. It means you will not have to deal with rust or corrosion issues as such. Water spots and smudges can develop on the surface over time. But you can use a soft dry cloth to wipe them off. If marks still don't leave the surface, you can apply vinegar to get the shine back. However, be careful with the choice of the cleaning solution. Avoid using anything abrasive or harsh, such as brushes. These can cause permanent damage to its shine.
Effectively affordable
The shine, beauty, and ease of maintenance are great propositions to lure anyone. It is undeniable that nothing can be more durable and easy to care for as this material. It doesn't end there, though. You probably get to enjoy all these highlights for an affordable price.
For the best buying experience, it is essential to know this model can also have some downsides. Some of which have been hinted at above. So, when you browse the collection anywhere, keep all the merits and demerits of this choice in mind. It will help you have the satisfaction that you bought something after thoughtful consideration.
Conclusion
In this context, another point that warrants a mention here is that everyone desires to have a matching sink and faucet to create the perfect combination. You may also aspire for the same. But it may not be so easy to obtain a similar model, finish, and surface. Even the same stainless-steel sink and faucet can differ from each other in shine. Getting the matching things can be even more difficult if you have to buy these two from separate manufacturers. To avoid this hassle, it is recommendable that you go to a seller that deals in both of these items. It can solve your concern to a great extent.
So, what are you thinking of now? You may have selected your sink already. But without a faucet, a kitchen sink is not even a functional piece. Hence, it is time to buy a nice matching faucet for it from a reliable manufacturer. Only then can you relax and celebrate your time.