You are trying to lead a healthy lifestyle, but you just don't seem to get the time to prepare a proper meal, much less any few minutes to scoop in those much-needed nutrients that your body craves.
Trust me, I have been there! And if anyone knows too well what a busy career life can do to your health, I'm the one.
Fortunately, somehow I managed tobreak out of all that mess and made a run forhealthy eating.
No, I didn't get any let-up in my busy career life; I just stroke it lucky that someone introduced me to meal replacement shakes.
Finally! The reprieve I needed all those years.But as I was soon to realize, I wasn't out of the woods just yet!
It dawned on me that the market is breaking its banks with all sorts of ready-to-drink meal replacements. Honestly, it was hard enough to sift through all those options to find just the right one; you know, one that packs in the good stuff, but doesn't taste like chalk.
I wasn't (I'm still not) one to give up so easily, so I vowed to take control,I dug in.
And after trying a few dozen options, twisting and tweaking, mixing up this and that, and well, just messing things around, I finally cracked the code to taking control — Meal replacement shakes recipes!
That's what I am here to share with you, so let's get it on!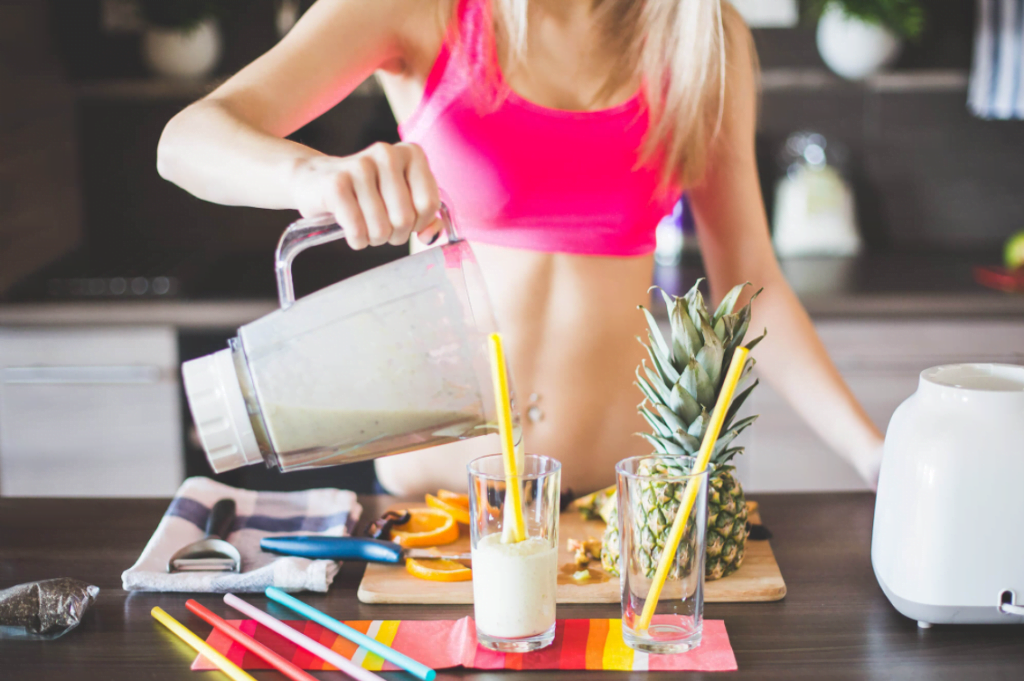 My Tastiest Homemade Meal Replacements
I have had my run-ins with all sorts of meal replacement shakes, and put my creativity to the test with different homemade recipes trying to bring out that taste.
That, and of course, while getting the best nutrients possible out of each sip. Some were good, some were awesome, and others were downright top of the bar.
Here is a rundown of a few homemade shakes that really fired up my taste buds.
Healing apple cream protein shake
The raspberry chocolate shake
The strawberry Kachava shake
Eton Mess shake
Snickers shake
Salted Caramel Shake
Homemade Kachava Recipe – My Fav Meal Replacement Shake Make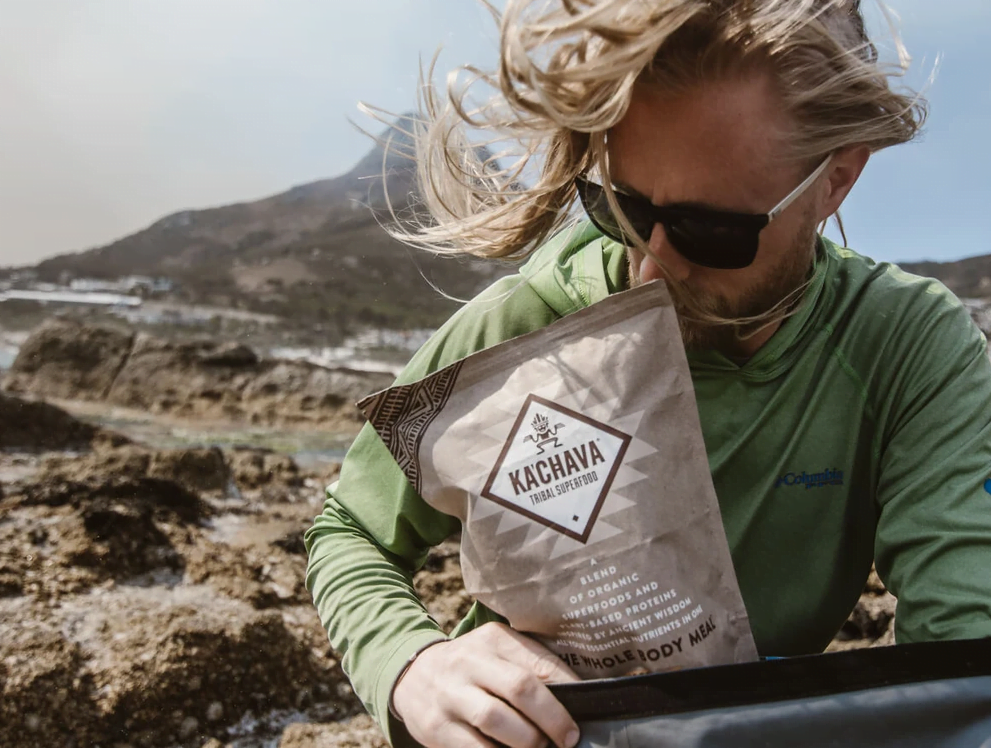 As you can tell already, I'm a big fan of Kachava, and you would be right to think so. Seriously, this isn't some gimmicky twist, this is a meal replacement shake I have been using for several years now and somehow still find it better tasting than any of the others I have tried.
I am not the only one though, there are other customer testimonials, reviews, and daily log write ups of long term Ka'chava enthusiast.
And yes, I have tried it in more recipes than I can remember. I have messed around with this shake more than any other I have ever had my hands on.
It still beats me just how versatile this shake can get without a trade-off in the taste.
Here are my top 3 favorite homemade Kachava shakes:
Apple Cream Protein Shake
Looking for a tasty ice-cold treat for those hot summer afternoons? This one's for you!
What you need:
1 cup ice
½ teaspoons of spirulina
1 cup of lemon juice
2 handfuls of spinach
1 peeled and a cored apple
¼ cup plain yogurt
2 scoops of vanilla flavor Kachava powder
How to mix:
The process is quite simple really; just throw all the ingredients into the blender and mix.
Raspberry Chocolate Shake
If you are fond of the chocolate flavor, you'll love this one!
What you need:
1 tablespoon Maca Root Powder
½ cup of Almond milk
½ cup of raw honey (if you don't have honey use maple syrup)
1 tablespoon of coconut oil
1 banana
A scoop of chocolate-flavored Kachava
How to Mix:
This is an easy one too, just toss everything in the blender and press that start button. Beat it to a smooth consistency.
Enjoy!
The Strawberry Shake
This one is for you strawberry lovers, and you will like it even better if you also have a taste for vanilla.
What you need:
1 cup of water
1 cup fresh strawberries (roughly chopped)
¼ cup of vanilla flavor Kachava
1 tablespoon maple syrup (optional)
A pinch of black pepper or some lemon zest (both optional)
How to mix:
Put everything in the blender and mix to a smooth texture.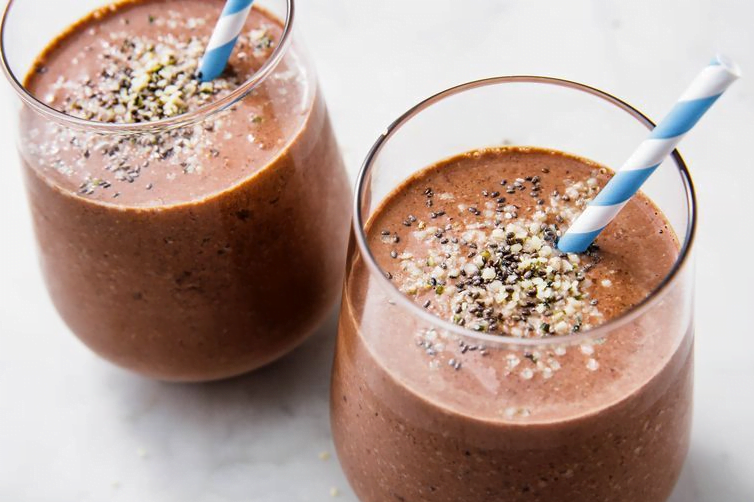 What's in Kachava; Is it safe?
The one thing you have to be very keen on when deciding on any particular meal replacement shake is whether it is safe for your health. After all, you have made up your mind to ditch all those junk snacks that have been dominating your diet.
Thankfully, meal replacement shakes are getting better, tastier, and healthier these days.
Kachava isn't an exception either, which brings us to the next part…
Why I Like Kachava
The list of things I love about Kachava is a long one, and I have listed a fair chunk of them already.
The other thing I love about this shake besides the taste, safety, and just how well-rounded it is – is the fact that Kachava is nothing more than a blend of superfoods and 100% plant-based proteins.
No funny preservatives, sweeteners, or artificial additives here.
Yet, it still has everything your body needs for both nutrition and energy. Vitamins, minerals, macronutrients, each packet has what you need to get through the afternoon.
Of course, you can't swap meals for meal replacement shakes entirely. These meals are good for a pick-me-up boost during the day or when going into the gym. But you still need the nutrients you can get from conventional meals.
Best Homemade Meal Replacement Shake Recipes
Enough said about Kachava already. Do note, however, thatall this is pretty much the case with the other recipes we are about to discuss next. But these others are more whey protein-based, you know, for those looking to put on a few pounds.
In this post, I set out to list only homemade replacement shakes that are as natural as they can get, while still keeping them tasty and healthy.
Best Whey Protein Meal Replacement Shake Recipes
So let's get to the juicy bits and look at some of the other shakes that you can make at home and gulp down on at just about any time of the day.
Eton Mess Shake
This would make a good go-to shake if you are looking to add antioxidants and vitamins to your diet. But that's not all, since it's also a low-carb shake, it also makes for a great choice for those looking to lose a few stones.
What you need:
4 to 6 drops of FlavDrops (get the strawberry flavor)
A scoop of Impact Whey Protein (preferably the vanilla flavor)
Several frozen berries
150ml of milk or water
Oats or banana (both optional)
Can add berries and some sugar-free syrup, up to you
How to mix:
Blend nicely into a smooth shake, enjoy!
Snickers Shake
For those of you who just want a shake that will bring that sweet tooth to life, a glass of this will satisfy your cravings.
The delicious taste isn't all you can get with it, especially if you are also working on bulking up, a double portion of the peanut butter will work wonders. Also, don't forget to splash in the full-fat milk when adding the ingredients.
What you need:
A scoop of Impact Whey Protein (the chocolate flavor this time)
4-6 drops of FlavDrops (chocolate peanut butter)
150ml of milk (can use the full-fat milk here)
1 tablespoon of peanut butter
A handful of ice cubes (about 10)
Oats or banana (optional)
How to mix:
Again, this one is a breeze to mix, just throw everything into the blender and beat it down real good.
Salted Caramel Shake
Want something tasty to get your day started? Grab a glass of this caramel shake. Thanks to its coffee boost, you can't ask for more if you prefer sipping down on a glass of a healthy shake in the morning over a steamy cup.
What you need:
A scoop of Impact Whey Protein (the salted caramel flavor)
4-6 drops FlavDrops
1 teaspoon of instant coffee granules
150ml milk (or water)
About 10 ice cubes
Oats or banana
1 teaspoon xanthan gum (optional, if you want a thick consistency)
How to mix:
Again, mix everything in a blender and let it do the job.
The Wrap-Up
And that's pretty much it folks! For those of you who have been too busy, or just too lazy to cook 3 times a day, these homemade meal replacement shakes will fill the gap.
Remember, it's advisable not to forego your meals just because you have a glass of your shake in the fridge. While that sip will get you going strong for hours, it just can't offer your body everything it needs to perform at best in the long run.
Tasty and tempting as they may be, shakes are best left for use when you need that slight pump for a few hours, not to be your full-time meal.
That said, these shakes can offer you plenty of nutritional benefits. And yes, they can be a viable route to go if you are trying to lose (or gain) a few pounds. Just go with what works for you.