Rice Bhakri Recipe: Even your Kids Can Do It
Indians have some of the unique and tasty foods in the world. Exotic with a touch of modernity and a lot of chilies!
For many years I have always wanted to prepare an Indian recipe for my family but I didn't know where to start.
Luckily, an Indian family moved in and I thought it would be a good idea to befriend them.
Not like the friendship will be solely pegged on them helping me prepare Indian recipes but I am looking to visit India soon and who knows we might as well take the vacation together!
These flat breads originate from Goan region in India goes well with chicken curry, mutton rassa, or even veggies.
Here is a simple rice bhakri recipe which you can try at home with your kids
Prep time:  40 min
Cook time:  10 min
Total time:  50 min
Ingredients
4 cups Rice Flour
4 cups of water
Rice flour
Cooking Oil
1 Tablespoon salt
Important note: Mix the flour and water in the ratio of 1:1
Preparation Method
Boil 4 cups of water and add soil.
Mix thoroughly until the salt dissolves
Reduce the heat and add the rice flour
Mix thoroughly
Remove from the flame, cover and allow it to rest for 40 minutes
After the 40 minutes, transfer to a kneading bowl
Add oil and start kneading by making small balls
Light up your fire again place the griddle as you start flattening the balls between your palms
Using a rolling pin, continue flattening the balls and dust with a little flour to avoid them from sticking
Place the rolled bhakri on the no hot griddle
Sprinkle some water on the upper side of the bhakri
Cook the underside for 1 min and then flip using kitchen tongs.
Apply pressure on the upper side using a cloth ensuring that the bhakri puffs evenly
Remove from the griddle and place on a plate.
Your Bhakri is ready and you can eat it with the previously mentioned foods or even gravy.
Go ahead and try it at home with your kids.
About the Author: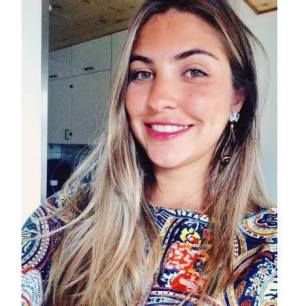 Jane Grates – Writing from Copenhagen, Denmark, Jane is an entrepreneur, and a full-time housewife. She spends most of her time on doing kitchen stuff reviews and owns several health and home sites such as Jane Kitchen Miracles, That Sweet Gift, The Fit Bay, My Kids Needs That & Nicer Shoes.