Those of you spending most of your spare time at the gym all know how tiring vertical dieting can be, especially when you are trying to consume a certain amount of protein on a daily basis. Always having your extra protein served in a "shake" form can feel very repetitive. But fear not, there are ways to make your protein fix the highlight of your day instead of something you just need to get over with.
Fortunately, there are quick and easy ways to spice up your protein recipe repertoire, by for instance making this two-ingredient protein ice cream! If you haven't already tried banana ice cream, you are about to have your mind blown. This healthier alternative to regular ice cream tastes fantastic and if made right even melts in your mouth!
I personally think that banana is a heavily underrated food. When frozen the flavour becomes remarkably neutral, which means that you can make pretty much any flavour ice cream with it! And better yet, it holds so much natural sweetener that no sugar is necessary.
Ingredients:
2-3 frozen bananas
1 scoop of The Plant Era Chocolate Protein Powder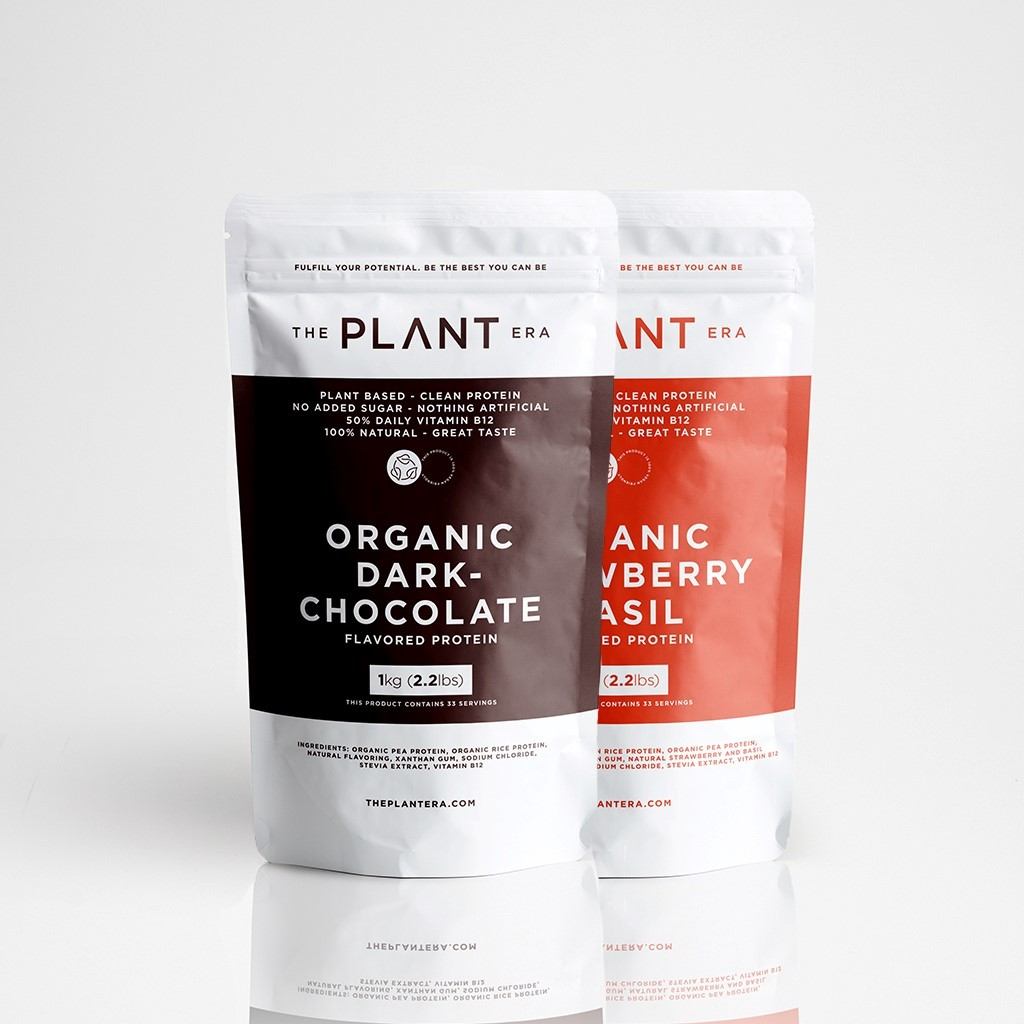 Equipment needed:
Food processor or blender
Time:
Prep time – 5 minutes
Freezing (cooking) time – 25 minutes
Method:
It couldn't be simpler to make (we are all busy and hungry so who needs a lengthy recipe for protein that could have been had in a shake?).
Step 1:
Slice up 2-3 bananas and freeze these for a minimum of 25 minutes.
Step 2:
Blend frozen banana pieces and 1 scoop of protein powder in a food processor or blender until the substance is smooth and looks like soft serve. Note that using a blender will provide a less smooth result, but no one ever said that some texture is a bad thing.
Step 3:
Enjoy freshly made banana chocolate protein ice cream on the couch while watching your favourite show on Netflix. 
Step 4:
Stand up from the couch to go get seconds! (Guilt-free ice cream is the best kind of ice cream!)
Flavour Inspiration
If you, like me, enjoy variety in your food, a simple way to get it is to change the ice cream flavour from batch to batch. To help you navigate in the sea of possibilities I have here a list of certain winning flavours and combinations. And yes, if you haven't guessed it, I am obsessed with chocolate…
1. Chocolate protein powder
2. Chocolate protein powder and peanut butter
3. Chocolate protein powder and frozen raspberries
4. Chocolate protein powder and frozen blueberries
5. Chocolate protein powder and grinded coffee beans
6. Peanut butter
7. Strawberry protein powder
8. Strawberry protein powder and frozen strawberries
9. Vanilla protein powder
10. Chai latte spice mix
Insider tips
If you want the ice cream to be sweeter and would like to avoid using sugar, there are ways for you to satisfy your sweet tooth! Insider tip #1 is this: the riper the bananas are, the sweeter they taste. So, if you want to sweeten up your day, go for the extra ripe bananas. Another way to get a sweeter ice cream is to add other natural sweeteners. I have had a lot of luck with both syrup and honey, and honey has even added to the flavour profile from time to time.
A great insider tip that I discovered is to add some garnishes to give the ice cream a little texture (and of course to make it more presentable #instaworthy). Depending on the flavour combination you are using, extras such as peanut crumbles, coconut flakes, chocolate flakes, dried fruits, or crumbled caramel flakes, are all great for both flavour, texture, and presentability.
So, there it is! A simple, quick, and guilt-free alternative to drinking protein shake after protein shake, day in and day out. I hope you enjoy it!
Bio:
This article is written by The Plant Era, a Copenhagen-based plant-based sports nutrition company which aims to design the future of nutrition. With plant-based protein and sustainable packaging The Plant Era is determined to enhance athletic performance, improve health, and accelerate the world's transition to a more sustainable world by reducing the consumption of meat and dairy.