Do you want to stay fit and eat healthy this New Year? Most of us decide to bring positive changes to our lives as a part of our New Year resolution. Mental and physical fitness ensure a long and healthy life, so these two should never be compromised.
If you wonder how to lead a healthy lifestyle, you have come to the right place. Here, you will know about some useful tips which will act as your best guide.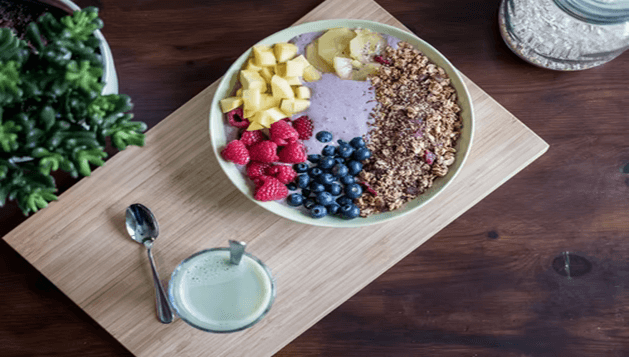 Tips for healthy living
1. Set specific meal times
Everyone should follow a fixed mealtime. Due to our excessively busy lifestyle, we skip our meals and end up overeating at the end of the day. This is very harmful to our health. Instead of following such toxic eating habits, you should eat a small portion of food at regular intervals.
Doctors suggest that you eat a portion of your meal every two or three hours. Thus, you will always stay full and get enough time to digest it properly.
2. Consume vegetables and fruits
A diet comprising fruits and vegetables will benefit your health miraculously. Vegetables and fruits contain many vitamins and other nutritious elements, which are very important for our body.
These are also very easy to digest and taste great. You can start your day with a bowl of healthy fruit and vegetables. You'll feel energetic all day long. Fruits and vegetables also keep us hydrated.
3. Cut down sugar and unhealthy food
Most of us have sudden sugar cravings. Consequently, we eat a lot of unhealthy food, which affects our health terribly. The best solution to this problem is that you consume fruits or natural fruit juices when you crave sugar. This natural sugar does not harm your health.
On the other hand, fruits will boost your immunity and give you instant energy. You can find more effective sugar-cutting options from different online websites. Fitness Clone is one of the most popular websites which will guide you in this journey. So do check that out.
4. Workout regularly
Keeping our body active is very important for maintaining good health. Going for long jogs is the best way to stay fit. You can ask a few of your friends to accompany you so as not to get bored. One can also listen to music while running to keep the mind engaged. Thus, running regularly for at least 30 minutes will improve your health.
Moreover, you should also exercise regularly. Wear comfortable outfits while exercising, and do not try anything too strenuous at the beginning. Yoga can also help you to stay mentally and physically fit.
5. Sleep adequately
Our body needs 8 to 10 hours of sleep regularly. Sound sleep is very important for fitness. If you have inadequate sleep, soon you will feel less energetic and lazy. It will affect your work and mental health as well. Sleep is also closely related to our digestive system. But always make sure that you are not sleeping just after having your meal.
Go for short walks after eating your meal and sleep for two to three hours. To ensure uninterrupted sleep, keep your cell phones on silent mode and create a comfortable environment for sound sleep.
6. Follow a diet
Following a healthy diet is mandatory for everyone. You can visit a dietician for better guidance. You need to cut down your carb and unhealthy fat intake. Carbs are the worst for our health.
Consume lots of vitamins, proteins, fiber, and healthy fat regularly. Avoiding oily and junk food will benefit your health. Moreover, you should also ignore fast food and food that contain artificial sweeteners.
7. Stay hydrated
Keeping ourselves hydrated is very important. It does not mean you have to consume a lot of water daily. Different food items also contain water which supplies the required liquid to our bodies.
For example, fruits and vegetables like watermelon, cucumber, and tomatoes contain a lot of water. They keep us hydrated. You can also have a glass of healthy fruit juice to balance the water level in your body. When you keep yourself hydrated, your skin also glows and looks fresh.
Conclusion
These are some of the best tips for leading a healthy life. If you want to enjoy your life to the fullest, you have to take care of your health. Following these tips will make sure that you are fit and active. So, bring these positive changes into your diet and lifestyle and enjoy a healthy life.