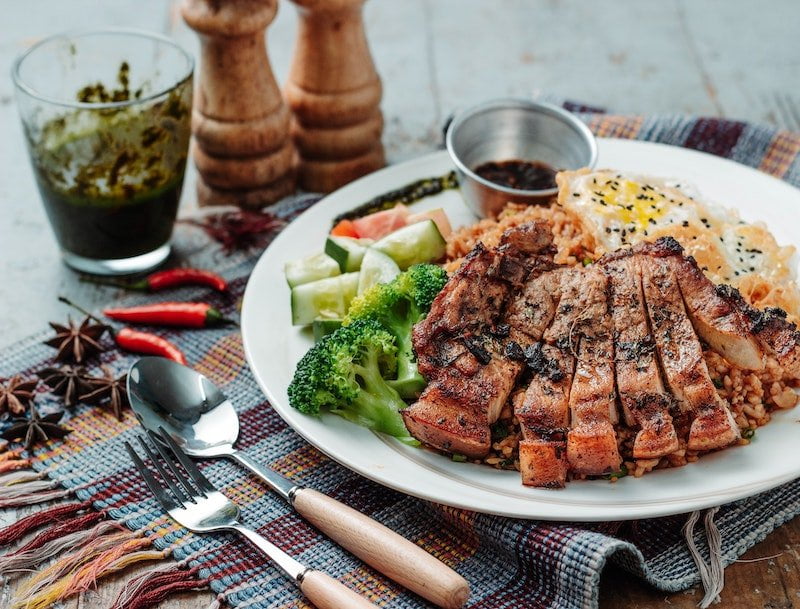 Keeping your family in a healthy and balanced diet can be difficult, especially when you have limited time. Even if you are cooking for one or two there is a lot to think about if you are to provide a variety of good meals that will be enjoyed by all. It is important that we each get the nutrients and calories we need to stay healthy and fit, and that we enjoy what we eat also. This is especially important when it comes to children who can be notoriously reluctant to eat certain things!
It is all too easy for the cook in the house to give in and feed the simplest and most popular dishes, but there is a world of simple and tasty cuisine out there waiting to be explored. We're going to look at some things you do and change to make your home-cooked food healthier and more popular, without the need to add extra time. Let's start by talking about online resources that can help cooks.
Use Online Resources
The Internet is a world of information and advice, and you have at your fingertips many resources that can enable you to cook healthy, delicious meals that your family and you will enjoy. To begin with we recommend you check out the superb recipes at Simply Healthy Family where you'll find some great ideas for healthy meals using easy to obtain ingredients that are affordable and simple to make. This is a site worth spending some time on for inspiration.
They cover all types of meals from breakfast to dinner, plus snacks and sweets, and everything is written concisely and in easy-to-understand terms. We'll be very surprised if you don't find something that entices you here as the choice is simply amazing. When you check it out look at what you have in your cupboards, and you'll likely find many of the ingredients used are already in stock! Those you don't have you'll find at your local grocery store. Now let's consider another factor: what methods of cooking do you use?
Try New Cooking Methods
When we talk about healthy eating we tend to think of dishes that are unappetising. This need not be the case. Let's think about fried food. You most likely enjoy fried chicken, French fries, and many other foods that are either deep or shallow fried in oil. Of course, we know that oil coats these foods and we ingest it, and that's not good for us. What's the answer?
Try new cooking methods; instead of frying your French fries, grill them. Do the same with your other fried items, and you reduce the fat content. Or, if you want to get the same crispy feel and texture you get with frying but with far less oil, try an air fryer. These clever cooking utensils use a fraction of oil and hot air to create the same cooking results – if not better – for your favorite fried foods, and they are far healthier due to the lesser oil content.
We suggest checking out air fryers for future reference as they are not expensive to either buy or use, and they will certainly reduce the fat content in your fried foods. Many people are also using a microwave for more meals – they are surprisingly versatile when you look at what they can do – and also halogen ovens, which offer fast and healthy cooking without the unhealthy fat and lower energy use. So, online recipes and alternative cooking methods are two suggestions you can take on board, and we have another one!
Buy Fresh Ingredients We mentioned the need to reduce fat content in your home meals above, but what about fresh ingredients? Rather than buying tinned tomatoes, for example, buy fresh from a greengrocer. Fresh produce will not keep as long and in some cases may also be more expensive, but you will taste the difference.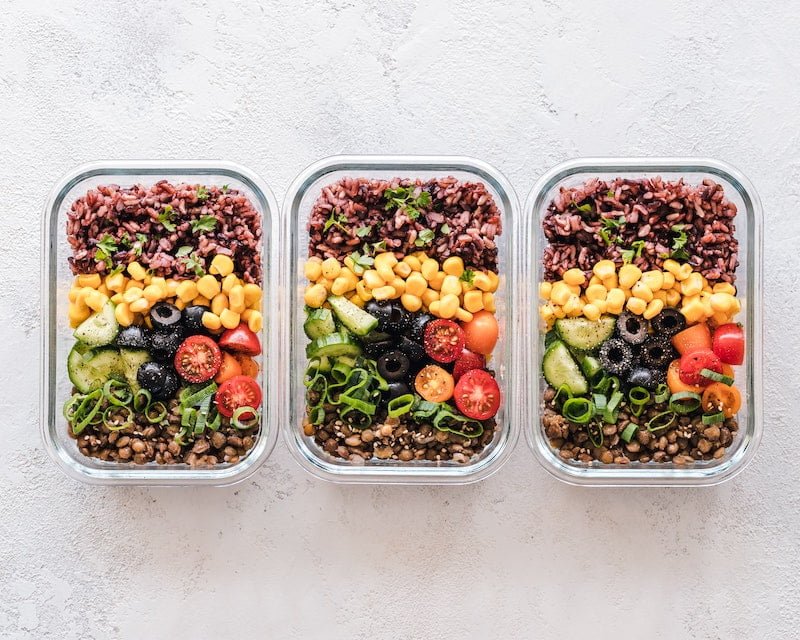 Here's an even better idea: grow your own! Set aside a part of your yard for growing vegetables. If you don't have outdoor space, the likes of tomato plants, chillies, even strawberries can be grown indoors. A greenhouse will deliver you great crops of marrow, cucumber, gherkin and even fruit such as grapes, and you can plan ahead and grow onions and potatoes in boxes or bags. It's great fun for the kids to get involved too!
Conclusion
We set out writing this article to give you inspiration and ideas about how to cook healthy, tasty meals that do not take up all of your time, and we strongly recommend that you check out the recipe website we mentioned early on as there is plenty of inspiration there. Enjoy your meals and put a little variety back into your cooking by using the suggestions above.