Lentil is a fascinating legume that has a high nutritional value. They grow in a pod and is dried after harvest. This gives lentil a low moisture content which is ideal for storing for a long time. The lesser the water, the less likely it is to be a good environment for bacteria to grow.
They an excellent source of protein, fiber, and b-vitamins. This is a great alternative source of protein, especially for vegetarians. They are inexpensive and has a long shelf life.
Culinary chefs have found a lot of different ways to cook lentil across the globe. They can be mixed with rice as they have relatively the same cooking time and they are also a great accompaniment for main courses.
They can even be pureed and mixed with soup and some types of deli to increase the dish's nutritional value! Truly a lentil dish can be a healthy and nutritious food that can be prepared in numerous ways!
All About Lentils
Lentils have the second highest (next to soybean) content of protein among all the varieties of the legume family. Lentil has around two-thirds of protein content compared with soybeans per 100g of raw mature seed. That is about 25g of protein per 100g of uncooked lentil.
When cooked, a hundred grams of lentil gives you 116 calories of 20g of carbohydrates, 8g of fiber and 9g of protein. It has a pretty good balance of the macronutrients you need daily.
It is also rich in B-vitamins and has a high content of folate!
Nutritional Value
Protein: Lentil is a great alternative source of protein, especially for vegans. Each 100g of cooked lentil can give you roughly around 10% of your daily recommended allowance (RDA) of protein.
Carbohydrates: For every 100g of cooked lentil, there are only 20g of carbohydrates. This accounts for about 7% of your recommended daily allowance of carbohydrates. This may not be a good source of carbohydrates but, it is a great choice for those who are cutting down on carbs!
Fiber: There is roughly 8g of fiber per 100g of cooked lentil. This accounts for 32% of your RDA! This makes lentil an excellent source of your daily fiber intake.
Vitamins and Minerals: Lentil is a good source of vitamin B1, B2, B3, B5, B6, and folate. It has a good amount of iron, phosphorous, zinc, some calcium, magnesium, and potassium.
Overall, lentil is a great addition to your menu. This can be an amazing food choice for weight-watchers as it has a low carbohydrate content.​

Availability and Forms​
They are available in the market in different forms. They are not hard to find, and almost all grocery stores have them in dried form. Lentils are commonly named after their color.
Depending on the variety, some lentils can be cooked as fast as 10 minutes. Lentils without husk can cook even faster. This makes preparing lentils convenient. You can easily have it in less time even if you are in a hurry.
Sprouted lentils can be quite hard to find readily in stores but can be easily made. Soaking lentils in water for 24 hours and letting it sit in a moist environment will easily germinate the beans for your sprouts in around 3 to 4 days.
Common Types of Lentil
Lentils come in many different colors. Each has a distinct flavor from the other and are each type may be preferred for certain dishes. Let's get to know the different types of lentils that you can buy.
Brown Lentil
Green Lentil
Red Lentil
Yellow Lentil
Black Beluga Lentils
Le Puy Lentil
This may be the most common lentil variety you can easily find in your local grocery store. They have a mild earthy flavor and can be a versatile type that can be used in many dishes. They require around 30 minutes of cooking.
​How to cook
Bring 2-3 cups of water with a quarter teaspoon of salt for every cup of lentil to a boil and simmer for 20-30 minutes. This will give you a tender texture which is great for topping in your salad and stuffing your poultry.Add ten more minutes, and you get a soft texture which can be great addition to your soup. This is ideal if you are trying to increase your protein consumption.Another five minutes in the stove can give you a mushy and pasty yield. These are also good for thick soups and stews.​
Green lentils come in varying sizes. They are typically a quarter of an inch in diameter and come in different hues of green. They have a defined peppery flavor and earth aroma to them which make them distinct.
How to cook
It takes about the same amount of water per cup of green lentil. They can hold their shape pretty well too but, takes a longer time to cook. It takes about 45 minutes to cook green lentils until tender. They are also good for stuffing and salads.Add more cooking time for a softer texture or mushy texture perfect for stew, soups, and curry.​
This type of lentil is smaller than most of its cousins in the market. As compared with other varieties, they can have a very distinct earthy flavor almost resembling a mild mushroom taste. They often come dehulled and split when you buy it.
​How to cook
Red lentils with their hulls cook relatively shorter than the green and brown variety. A tender texture can be achieved when boiled up to 20 minutes. If you want it softer, you can add more cooking time.The split version of red lentil is a lot easier to cook. Around 30 minutes of cooking will yield you a mushy texture. Add more time, and it can be perfect for thick soups and curry based cuisines.
This variety of lentil is a famous Ethiopian food choice for babies. Mashed yellow lentils are among the first solid food introduced to infants in Ethiopia. They are flat larger compared to the common brown lentils and are often used in soups and eaten with flat bread.
How to cook
Yellow lentils are larger and require a few more time on the stove. Some people prefer to soak it overnight to swell the seed. This makes it easier to cook. It could cut about 15-20 minutes of cooking time when done.Tender yellow lentils can be achieved in about 15 minutes of cooking. When used in soups, it is advised to be boiled for around 20 minutes and cook with your stock for another 20 minutes for a thick consistency. Mashing your boiled lentils before mixing with your soup gives you a thicker texture.​
This special type of lentil got its name from the black beluga caviar because it closely resembles the size and appearance of it. They are indeed very small, and you might mistake it for a caviar at first look!
Hot to Cook
Black Beluga lentils are delicately small and easily absorb much flavor. They are a bit easier to cook and does not get mushy easily. Around 2 cups of water or stock is needed for every cup of beluga lentils.Bring to a boil over medium heat and switch to low fire and simmer for around 30 minutes. Give it a stir and check the water levels from time to time. Add more if you feel like it has not reached the texture you desire.
This French green lentil can be quite expensive compared to the common varieties. They are known for their exquisite distinct flavor. Their color ranges from pale green to dark green. They are perfect for salad and pasta dishes.
How to cook
Puy lentils have a rather quicker cooking time to rich al dente texture. Add around 1 ½ to 2 cups of water for every cup of Puy lentil. Bring this to a boil and simmer for around 15 minutes to get a tender texture. They don't lose their shape easily that is why they can be great for salads!
Benefits of Eating Lentil
Lentil is a high-value vegetable. They are easy to cook and can be eaten with a wide selection of other dishes. But aside from their distinct and delicious earthy flavor, they are packed with high nutritional value which can improve your health too!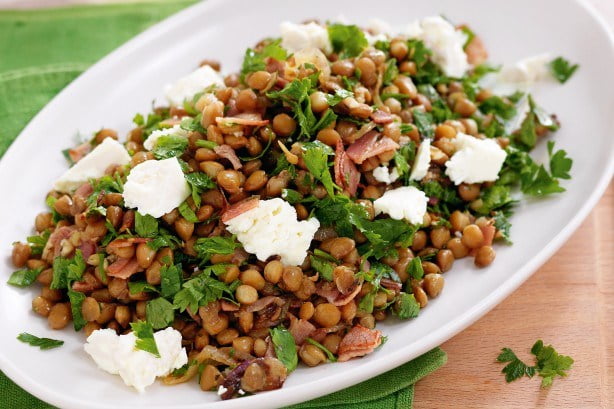 Via taste.com.au
1.Muscular Growth and Repair
They are the second highest vegetable source of protein. Protein is the building block of muscle, and it can help you repair damaged muscle tissues. Vegans can also use this as a substitute for their source of protein.Being high in protein, body-builders and athletes can reap the most out of it! This can liven up and expand their selection of food.
2.Low Cholesterol and Healthy Heart
Preferring lentils and other vegetable food source over meat and dairy can help you manage and control cholesterol levels with its high fiber content.Cholesterol and attaches to soluble fiber can be swept away from the bloodstream.
This keeps your arteries from being clogged by deposits. Ultimately, with proper food combination and choices, you can delay the onset of heart problems and even lower the probability of catching a heart ailment!
3.Bowel Movement Regulation
Aside from having a good amount of soluble fiber, the husk of lentil is a rich source of dietary insoluble fiber. Consuming the right amount of fiber daily can help you facilitate easy passing of stool!This may sound a little non-sense for you today, but a few years from now, these simple steps can help you prevent catching dreaded digestive tract anomalies. Yes, you may want to consider taking your bowel movement seriously!
Preparation and Storage Lentils
Lentils can be easily bought at your local grocery store. But to make things easier for us, we might prefer to buy in bulk and store it in our kitchen. We can even cook it in advance and store it in the refrigerator for easy access whenever we need it for a dish.
Storing Uncooked Lentil
Uncooked lentils are very easy to store and keep in our kitchen. They have a long shelf life in their uncooked dried form. Like their other legume cousins, lentils can last indefinitely when properly kept in your pantry.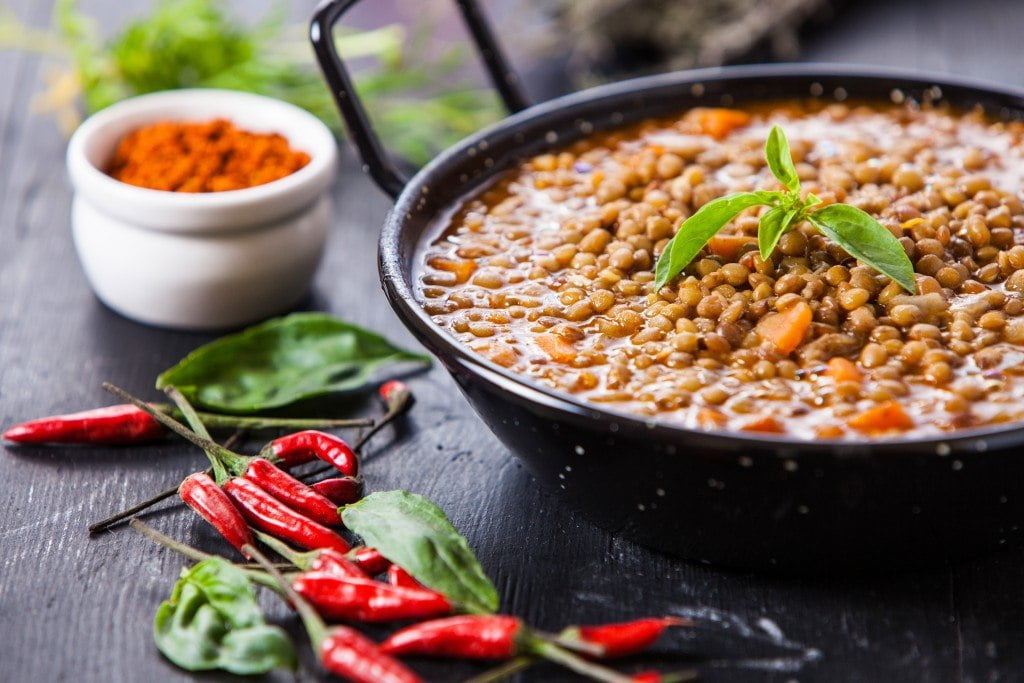 <img alt="" src="https://tasteinsight.com/wp-content/uploads/2017/01/lentils-1.jpg" style="width: 730px;">
Via acedmagazine.com
Humidity, moisture, and light are the key factors in keeping your lentils from expiring early. Keep your uncooked lentil in an airtight container and store it in a cool, dry place. Exposure to light will oxidize your lentil shorten its life.
Dried lentils have a very low moisture content. Keeping them in a dry environment will lengthen its life is bacterial growth will be less likely.
But take in mind that the longer they stay on the shelf, even with all these precautions, their quality will naturally decline. So, it's best to keep it not more than six months on your shelf.
Tips: Desiccants (freshness packets) can help absorb remaining moisture in the container and help you prevent micro-organisms from growing inside your container.
Storing Cooked Lentils
For people on the go, cooking large batches of lentil and refrigerating or freezing it is a popular strategy. Cooked lentils (depending on their variety) can last fairly long in the refrigerator. To maximize the time before it spoils, the cooking process should be exceptionally clean.Cooked lentils can last up to 1 week in your fridge. After a week, it will start to taste stale, and this is your signal to throw it off. To make sure your cooked lentils retain freshness for a long time, I suggest that you follow the steps below.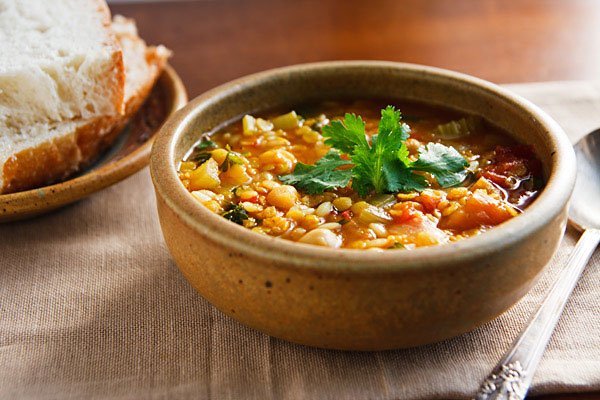 Via drmcdougall.com
Make sure that you have a clean kitchen environment.
Wash the lentil thoroughly before cooking.
Cook the lentils until tender. You don't want to overcook it as it will be too mushy when you reheat it. (unless you intend to use it to thicken soup)
Using a strainer, cool it down and dry it thoroughly before storing.The less water there is, the longer it can last before spoiling.​
Tips #1: You can freeze your cooked lentil to make them last longer. Frozen lentil can last indefinitely in your freezer.
Tips #2: Packing your lentils individually can be more convenient when you are ready to eat them. You will not have to defrost the whole batch for a few servings. This way, your lentils can last longer.
Thawing Cooked Lentil
Defrosting your cooked lentil is very easy! Just take it out around 2 hours before eating and put it in your microwave and they are ready! If you are in a hurry, use warm water to speed up thawing. Do not use hot water when thawing as this may not thaw your lentils evenly.
3 Ways To Cook Lentils
Just like lentils come in different colors, it can also be cooked in various ways. And the best thing about these? They are very easy to do and will not consume too much of your time. With that in mind, here are 3 of the best ways to cook lentils.
The Speedy Way: Use Microwave
If you are in a hurry or always on the go, then you will surely be burdened with the huge amount of time needed to cook lentils. For sure, no one would want to dedicate a great portion of their cherished time cooking lentils. Well, you are just in luck because there is one speedy way to cook it—use microwave.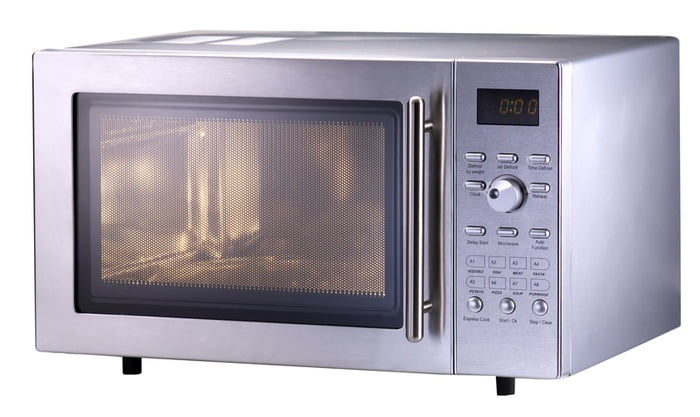 Via funkidslive.com
| | |
| --- | --- |
| Step 1 | Place lentils in a microwave-safe bowl and add 1 ½ cups of water. Set the microwave on high and cook the lentils uncovered for 14 minutes. Afterward, carefully remove the bowl from the oven, stir the lentils then set it aside. |
| Step 2 | Place a pan over medium heat. Add butter, allow to melt and cook for a minute. Add in curry powder, crushed red pepper flakes, and ginger powder and let it all simmer in the melted butter for 30 seconds then remove pan from the heat. |
| Step 3 | Add spices of your choice, the infused butter, lemon juice and salt to the bowl of cooked lentils and stir. Serve it with pita bread, or rice. |
Tips: Desiccants (freshness packets) can help absorb remaining moisture in the container and help you prevent micro-organisms from growing inside your container.
The Best Way: Use Crockpot
Yes, you can save more time if you will cook lentils on the stove, but many people will agree with me when I say that the best way to cook lentils is through a crockpot. Why is this so? Well, the slow cooking and the prolonged cooking time allows the lentils to fully release its flavors. That's why using crockpot has become the lentil lovers' cooking method of choice for creating soups.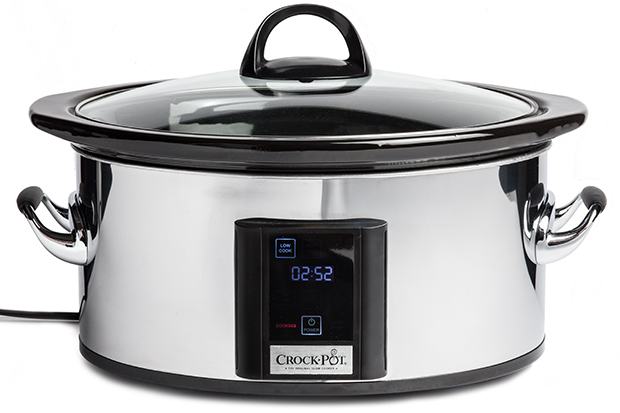 Via chowstatic.com
| | |
| --- | --- |
| Step 1 | Place lentils in a paper towel. Spread them evenly and check for any plant residue or small stones and remove them. |
| Step 2 | Once you have gotten rid of any unwanted bits and pieces, place the lentils in a colander. Rinse it under warm water. Wait for the water to run clear before you stop. |
| Step 3 | Place the properly washed lentils in the crockpot. Add an amount of water that is twice the amount of lentils. You can also use a low-fat broth as a substitute for water to make the dish more flavorful. |
| Step 4 | Add chopped vegetables of your choice. Some of the best choices include onions, root vegetables, onions, garlic or carrots. If you wish to add more flavor to the dish, you can add chopped lean chicken and canned tomatoes into it. If you are making a lentil soup or stew, you can add more broth. |
| Step 5 | Add either Indian or Italian spices—it's up to you! Add salt only during the last 10 -15 minutes of your cooking time. If you add it earlier, it can make the lentils tough. |
| Step 6 | Set the crockpot on low setting for 6-7 hours. If you are in a hurry, you can put it on high and cook for 3-4 hours. |
The Optional Way: Use Slow Cooker or Rice Cooker
This is not a common cooking option for many but if you do not have a crockpot and you want to cook lentils the slow way, a rice cooker or slow cooker can be a great alternative. This is most especially true if you are planning to have your lentils with the equally nutritious brown rice. One more thing that you would love about going this route is that it will require lesser cooking time than when you use a crockpot.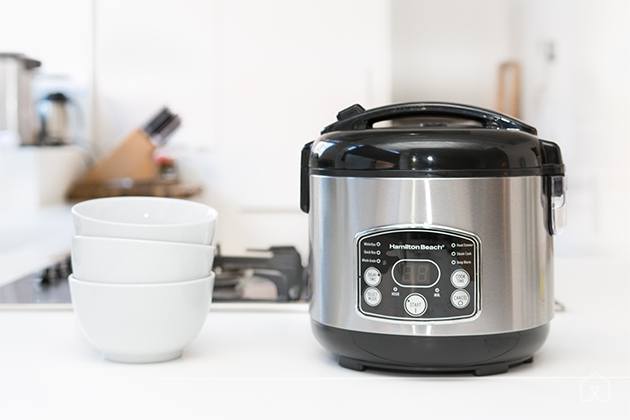 Via thesweethome.com
| | |
| --- | --- |
| Step 1 | Place lentils and rice on a strainer and place it under running water. Do this for a few times. |
| Step 2 | Place the washed rice and lentils on the rice or slow cooker. Add in either water or stock, seasoning and pre-cooked chopped vegetables (green peas, carrots, and corn would be an amazing choice!) of your choice. |
| Step 3 | Stir everything properly. Cover the slow cooker with its lid. |
| Step 4 | Cook the rice and lentils for about 35 minutes. |
| Step 5 | Once done, unplug the cooker and allow the mixture to cool down for some time. |
| Step 6 | Transfer the contents of the rice or slow cooker to a bowl. Serve it alone or with a serving of meat or any dish that you want. |
Pro Tips – Advice From Famous Chef
Lentil is an awesome food source. Its tasty, easy to cook and packed a good amount of nutrients! Let's see and learn from the pros how they use lentil in their recipes! I know, it's a basic ingredient in the kitchen, but, these kitchen icons love them too!
Michael Smith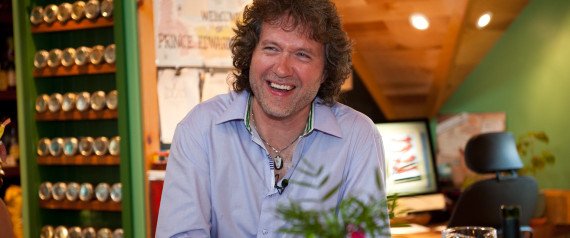 Via huffpost.com
Famous chef, Michael Smith, host of The Inn Chef and Chopped: Canada, says "These little seeds are nutritional powerhouses."
Lentils are versatile kitchen item that you can use for a side dish, main dish, soups, and stews. According to Michael, you can even mix pureed lentil to chocolate and your kids won't even notice it!
He uses pureed lentil to thicken any broth, any soup, and virtually any dish to add flavor and nutritional value! He even recommends mixing lentil puree on chocolate chip cookies to make your child eat healthily!
Heidi Fink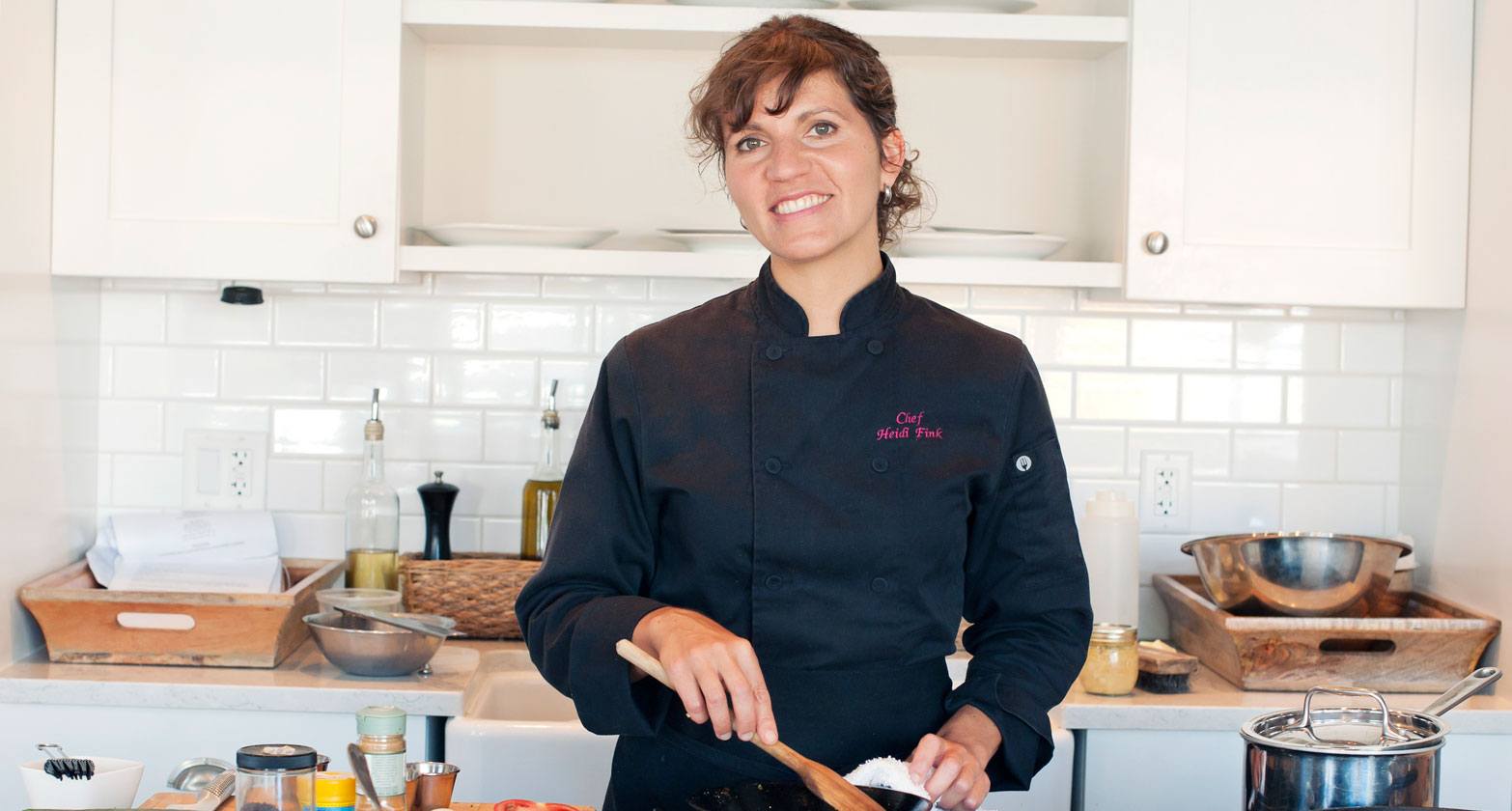 Heidi Fink is a renowned chef and cooking instructor noted for numerous magazine awards and is also fond of using lentil in her recipes.
She said that store-bought lentils might be already a few months old up to a year. Store-bought lentils may have already lost some of its flavor and texture may be different than what you would expect and the cooking time may vary greatly!
Heidi advises using locally grown lentils, if you have it available in your community, for unmatched freshness and full flavor.
Jamie Oliver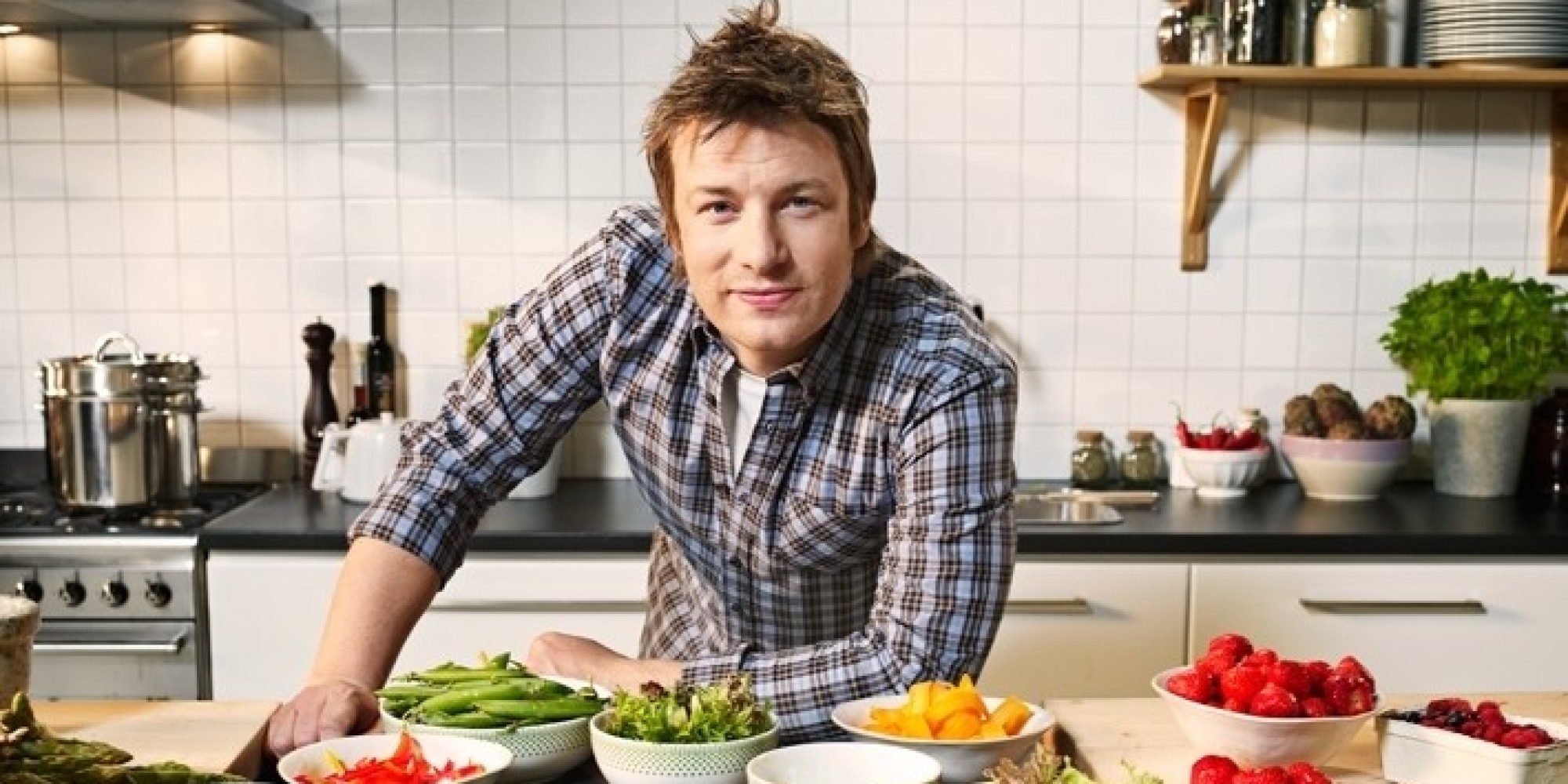 Jamie is known British chef known for his famous English cuisines. He is a host of numerous famous TV shows. As a chef, he also has a preferred way to cook and incorporate lentils into his recipes.
In fact, he loves lentil that much that you will be overwhelmed with the selection on his website! Jamie uses lentil on almost any dish you could think of.
Don't shy away and use it on fish, meat, vegetable, beef, and anything you can think of!Vegans would love the way he uses lentils on his carrot lentil recipe!
Melissa Clark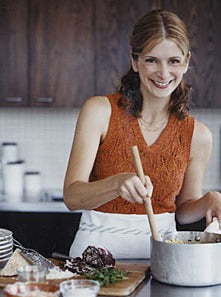 Via epicurious.com
Melissa is a famous food columnist and the responsible person for giving the world deep-fried Twinkies. She has written a lot of cookbooks and offers a huge selection of food recipes on her website.
She is confident in claiming that she has the prettiest recipe for lentil salad with roasted vegetables. The key is using colorful vegetables that cook in the same time to make it not just delicious, but also appealing to the eye.
She says that the secret to a flavorful lentil salad with roasted vegetable is by mixing the vinaigrette while the lentil is still warm for the lentils to absorb the flavor. This surely is a feast worthy of sharing with the family!
Rachael Ray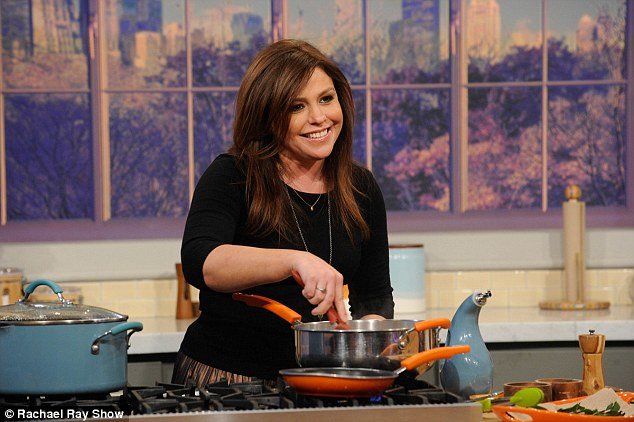 Via dailymail.co.uk
Rachael is a famous TV personality, a businesswoman, and a celebrity cook. She is known for her work on a series featured on the Food Network teaching her audience to prepare simple delicacies in thirty minutes!
She loves cooking, no denying that, and she wants it fast and ready! Perhaps, that's where she got the idea of 30-minute cooking?
In her lentil soup with kale and sausage recipe, she advises cooking in a large batch and storing what's left in a clean airtight container in the freezer. This can be easily thawed in the oven over medium heat whenever get the craving.
Anjum Anand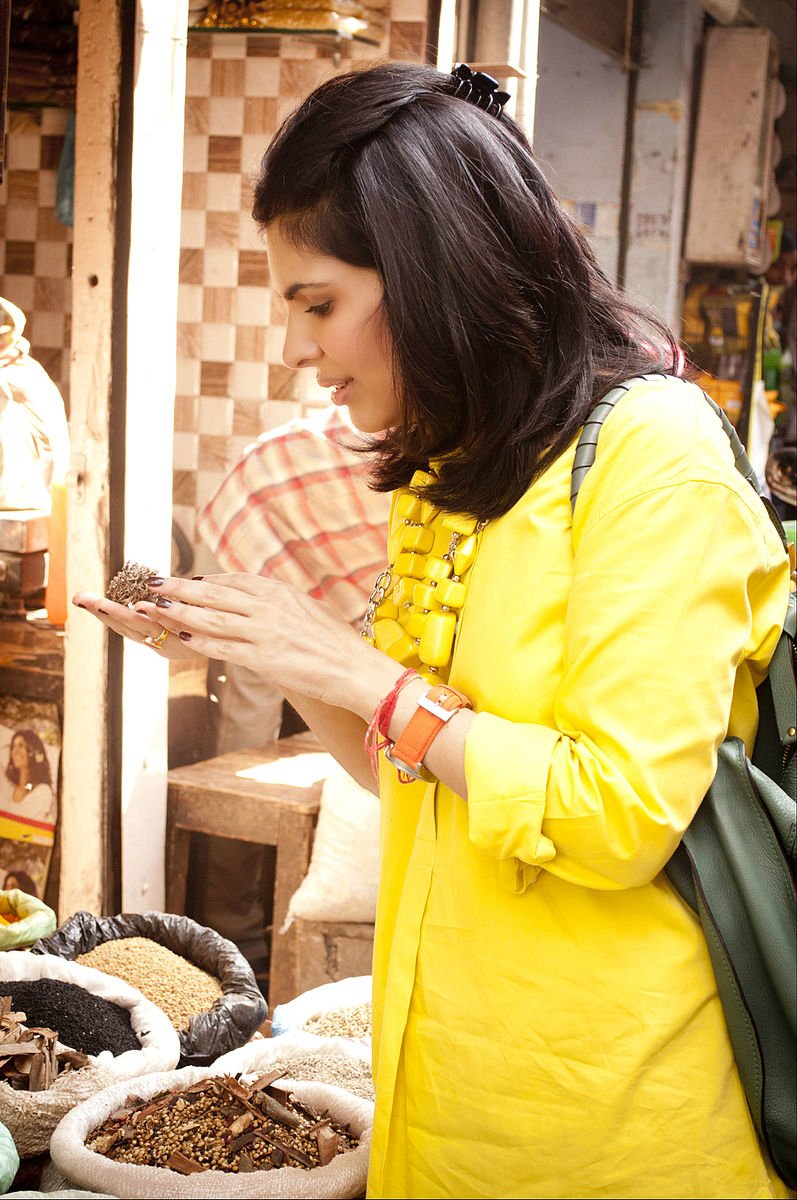 Via wikimedia.org
Anjum is and Indian born in the London. She is exposed to numerous types of English cuisines but took an interest in Indian food. She had published her first recipe book entitled "Indian Every Day: Light Healthy Indian Food" when she was only 25 years old.
Her specialty is, maybe you have guessed it, curry! Curry is a staple food in India, and she may be the best one to teach us how to cook it!
Her advice, wash the lentils in several changes of water to make sure it is thoroughly cleaned. Even when you do that, there will still be some impurities while boiling it. Simply skim it with a spoon, and you're good.
Alton Brown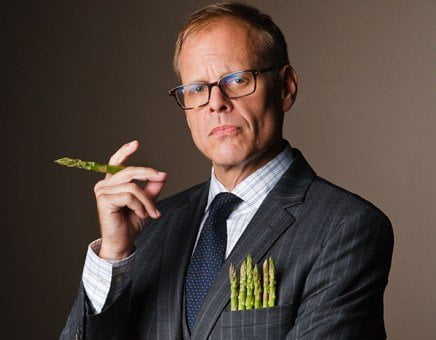 Via dougvanslembrouck.wordpress.com
Alton may be the modern reincarnation of the renaissance man. He is an author of numerous books, an actor, a musician and a cook! Is there something he cannot do?
Like our featured chefs, he also loves lentil and uses it in his recipes. He loved lentil soup and published a recipe on this site.
His take on lentil soup is simple and pretty straight forward. Now depending on how you like the texture of your soup, he advises us to puree the soup to the desired consistency after cooking it.
Paula Deen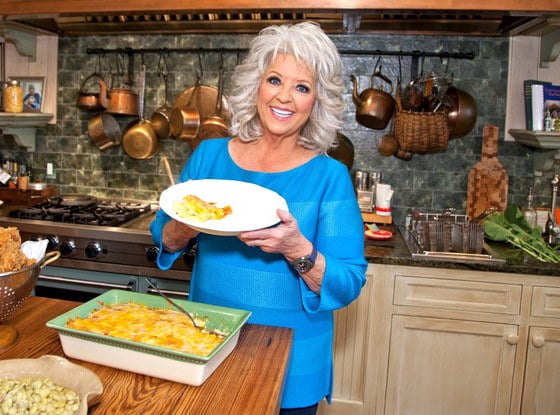 Via eonline.com
Paula is a celebrity chef and had hosted numerous cooking shows and TV series during her younger years. Her long experience makes her a credible and reliable source!
This may not be a secret anymore, but, some of the best foods are you can eat are slow-cooked! Yes, Paula is patient and gives us a slow-cooked smoked pork chops, lentil, and sauerkraut soup!
Her advice is to cook all the combined ingredients for 10 hours on low! The pork chops should only be added for the last thirty minutes of cooking on high heat.
Mistakes when Cooking Lentils
It may seem like cooking lentils is pretty straightforward. However, many people tend to commit a few mistakes along the way. If you do not shy away from committing these mistakes, you will end up with a bowl of lentil dish that you will not be satisfied with.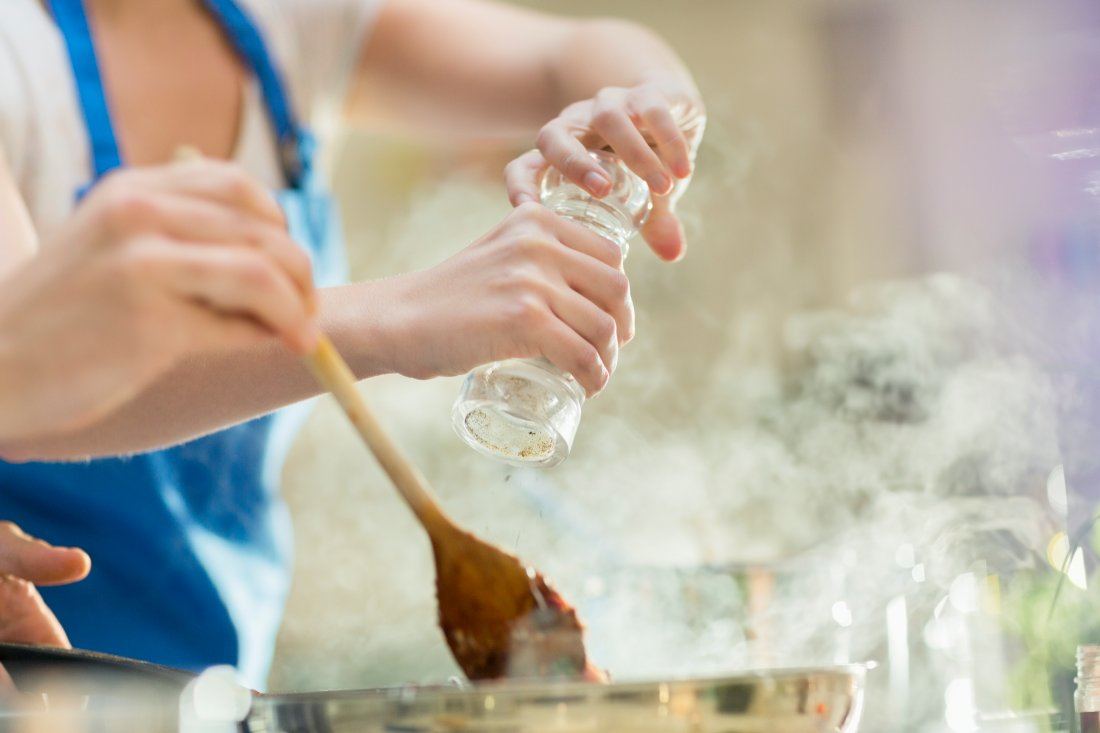 Via time.com
To help prevent that, below are some of the common lentil cooking mistakes that you should definitely avoid committing:
Mistake #1: Using the wrong type of lentil in your dish
There are different varieties of lentils that it will be impossible for you to determine which variety should you use in your dish. To help you out, here are a few tips to keep in mind. The black lentils are perfect for soups and as side dishes. The de Puy lentils are perfect for salads while red lentils are great for Indian-spices soups and stews.
Mistake #2: Not putting enough amount of liquid.
When it comes to cooking lentils, we tend to be stingy with water. Keep in mind that lentils are like pasta—they should be cooked with plenty of water. The best way to cook lentils is to add plenty of water, bring it to a boil then add lentils. Afterward, turn down the heat and allow it to simmer for 25 to 30 minutes.
Always taste your lentils to see if you have achieved the right consistency. If you are cooking lentils for salad, it should be a bit firm. On the other hand, lentils for stews or soups should be softer.
Mistake #3: Using old lentils.
When you use old lentils in whipping up dishes, you will have some problems softening them up. To avoid this, it is recommended that you ditch lentils in bags or boxes and opt for ones in bulk bins instead as these are likely to be fresher. You should also use the lentils within a few months after buying it.
Mistake #4: Not sifting them before cooking.
There's a chance that there are a few small stones and pebbles in your bag of lentils. That's why it is best that you rinse and sift before cooking them.
Mistake #5: Cooking them at a rapid simmer.
Cooking them too long will lead to mushy and overcooked lentils. On the other hand, cooking them too fast at a high temperature may cause their skin to split. The best way to cook lentils is to bring your pot to a rapid simmer then reduce heat to low all throughout.
Best Ways to Eat Lentils
You may have been drooling and craving lentil recipes for the past few sections of this article! I know, the feeling! I'm craving while writing too!To address that craving issue of ours, below are some ways to enjoy lentil in your daily life.
Soup and Stews
1. Lentil Soup
Lentil soup is a pretty basic recipe and can be very easy to prepare. All you need is a sharp knife , your favorite herbs and spices, lentils of course, and boiling water. Mix it all in and patiently wait while stirring from time to time.Nothing beats the comfort of a hot and tasty soup on a rainy day. Or you can see this Autumn Sweet Potato, Pumpkin and Lentil Soup recipe from Florida Coastal Cooking and Wellness.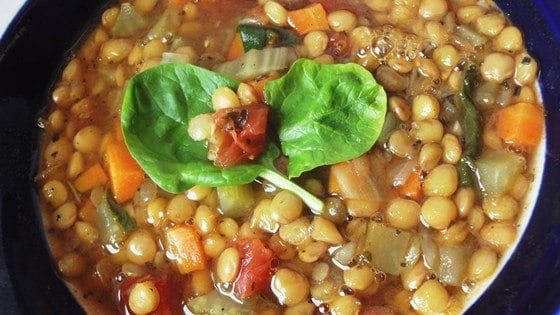 Via allrecipes.com
2. Thick Lentil Soup
What about thick lentil soup? Well, there is not much difference in the ingredients. You may toss in all your favorite flavors in there too. The trick is, preparing early because you would need more than an hour to thicken your lentil!If you have the luxury of time preparing a thick yummy lentil soup, you may want to try this recipe out.
Via foodnetwork.com
3. Lentil Stew
If you are not a fan of broth and thick soups, a lentil stew may be a somehow related similar recipe you might want to check out. The trick is, lentils and other ingredient should not be floating in stock!Here is something you might like.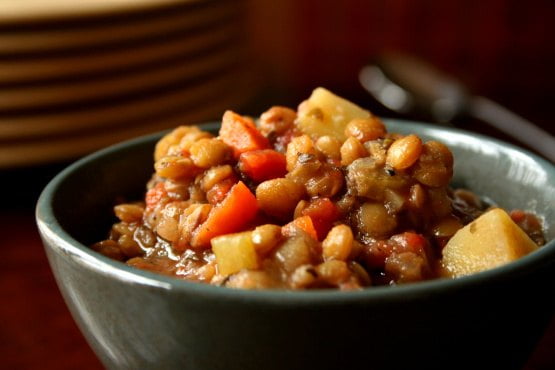 Via food.com
Curry and Lentil
4. Sweet Potato Curry
Lentil curry is a famous Indian dish that we all have appreciated. It's a tasty bowl of piquant and spicy dish perfect with steamed white rice. There are a lot of colorful vegetables herbs and spice mix involved in this recipe, and you can find different variations of the recipe. May I recommend you trying this one? This simple lentil and sweet potato curry recipe are packed with the curry goodness and the sweet, earthy sweet potato flavor.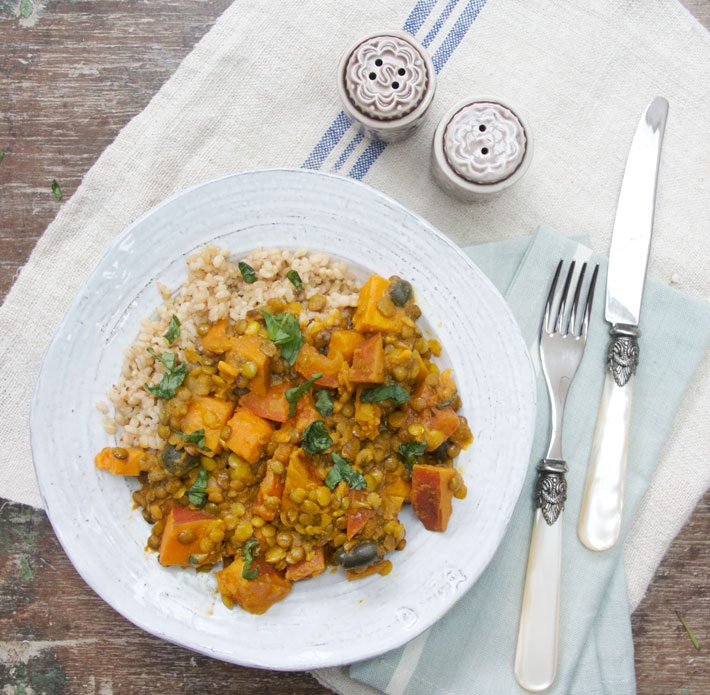 5. Creamy Curry
I can't help but recommend another curry based dish. We all can't get enough of it, right? What happens when you combine coconut milk with a curry dish? Well, it simply becomes outstanding!If you like a creamy curry, this may be the one you are looking for.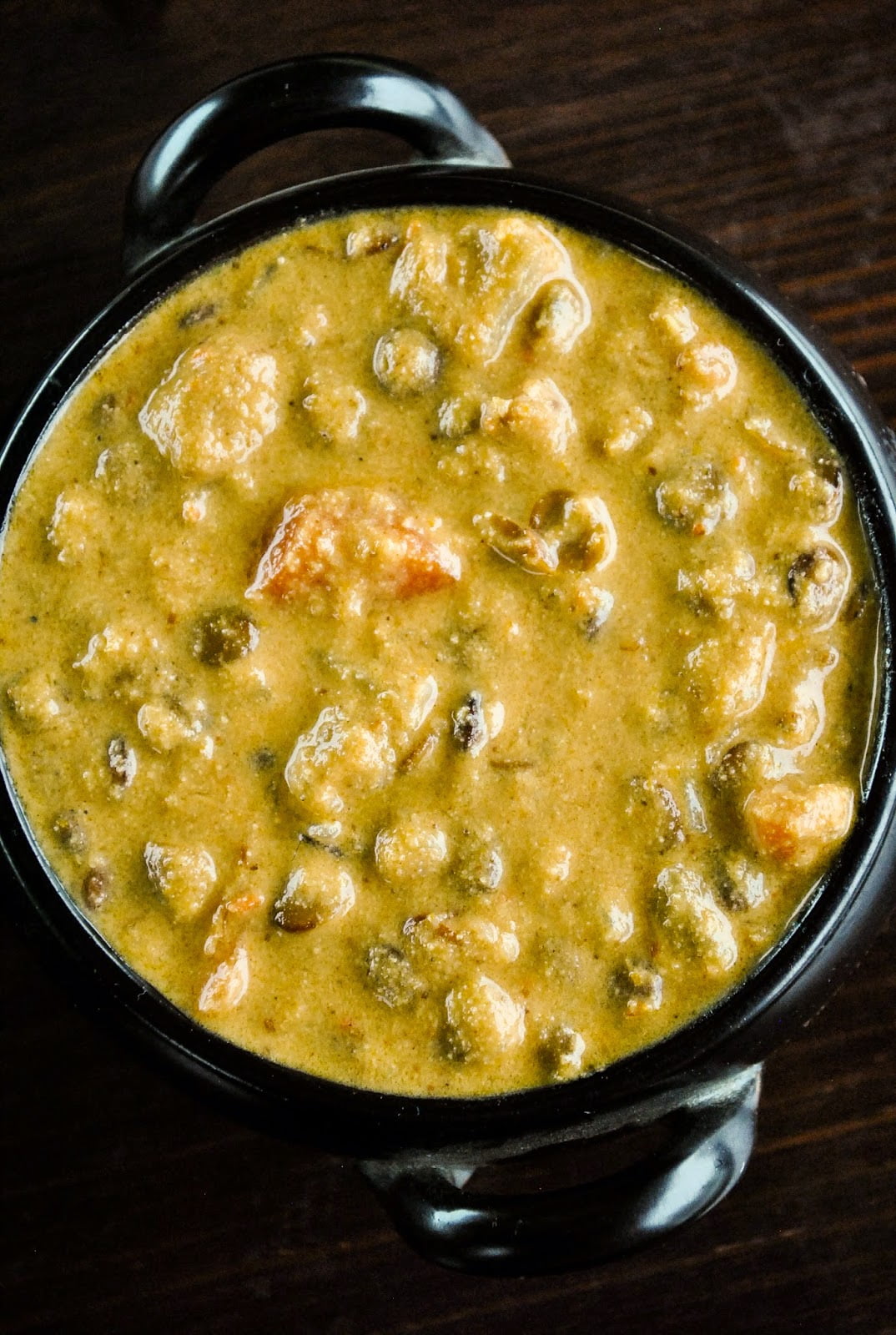 Perfect Lentil Salads
6. Moroccan Lentil Salad
Salads are a great and healthy source of your dietary fiber, and there's no debating on that. But if you add lentils on it, you get a high protein and high fiber meal to keep your energy up!This Moroccan lentil salad with a unique zing is a must try!
7. Lentil Salad with Roasted Vegetables
Another variation of salad you might want is a lentil salad with roasted vegetables. This may require much more cooking time and may be a bit tricky to prepare. But the result can be awesome!Imagine the goodness of freshly roasted bell peppers, beets, celery roots and squash mixed with lentil and vinaigrette. Makes me want to make one!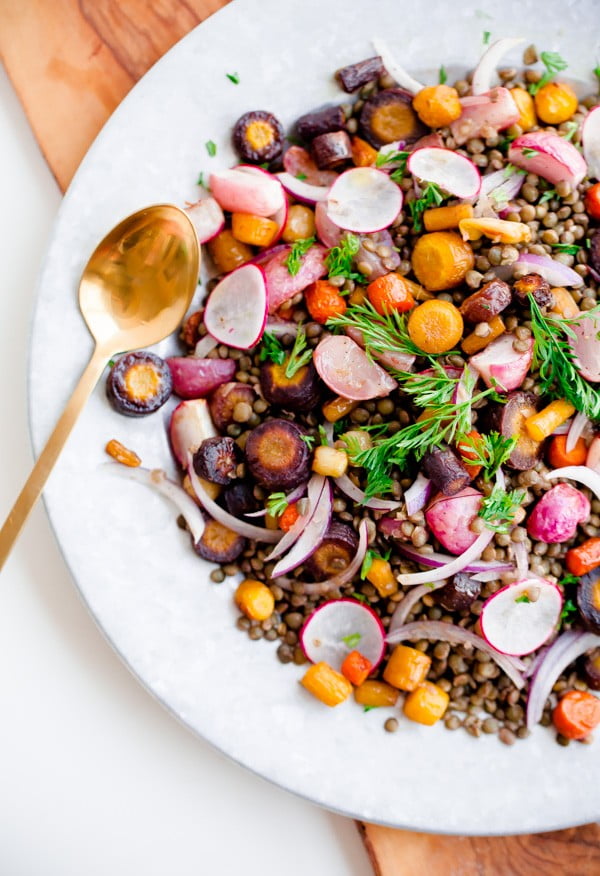 Lentil Side Dishes
8. Spice-baked Sea Bass and Red Lentils
Lentils are not just good for salads and soups. You can also have them as a side dish for your fish steak! The earthy flavor of lentils greatly compliments the goodness of sea bass.You can check out this page for a simple preparation of spice-baked sea bass and red lentils.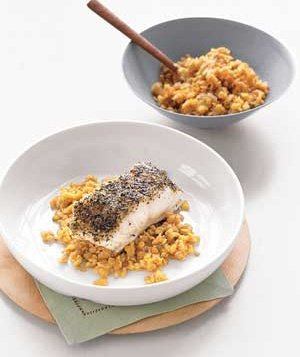 Via realsimple.com
9. Balsamic-Glazed Pork With Lentils
For those people who are trying to add some weight and bulk up, meat is not your sole option! A perfectly browned pork tenderloin matched with a tasty balsamic lentil salad is a good treat! Not only is it tasty, its packed large amount protein for your growth!This can be a great additional selection for your diet! Try this one out.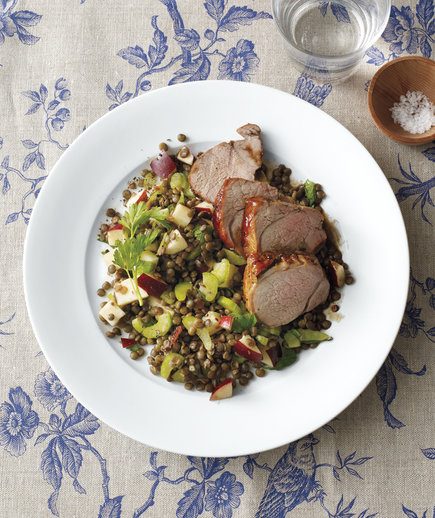 Via realsimple.com
10. Skirt Steak With Lentil Salad
We can't have enough of meat, I know. Apparently, only a few people would disagree that steak is delicious. If you happen to hate steak, I hate you! Kidding aside, steak is awesome, and it could be more amazing if you side it with some lentils.
This recipe will yield you and mouth-watering steak and an herbed lentil salad. The nutritional content and balance are just outstanding. Complete with the macronutrients you need daily and packed with vitamins and minerals!​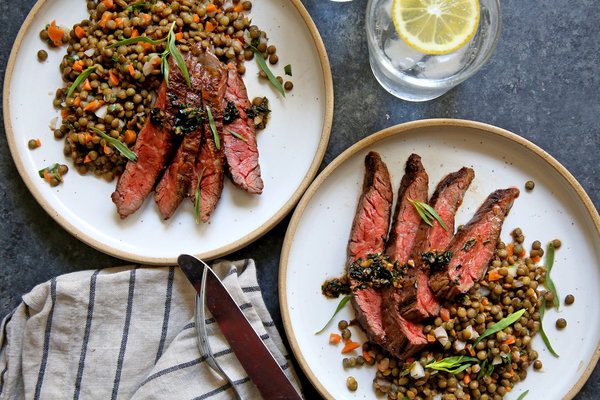 Summary
Lentil is an amazing seed that you can buy without a hassle at your local grocery store. They are packed with protein, carbohydrates, fiber, vitamins and minerals. They are fairly easy to cook and can be used in many types of dishes.
Another good thing about it is they can be easily stored in the fridge or frozen in your freezer. Cooking large batches ensures you can have a lentil dish anytime you want!
They can be a good vegetable source of protein which you can substitute for meat. Even professional chefs across the globe love to cook and eat them!Lentils are perfect for soups, stews, salads, curries, and side dishes. The combination of ingredients you can use with it is virtually limitless!
I hope you have learned a lot from this article. Feel free to share this with your friends, so they too can enjoy the tasty goodness of lentils.If you have questions in mind, or if you have something you want to clarify, feel free to leave a comment below, and I will get in touch with you soon!